24 Jeremy Gilbert Moments That Will Make Us Miss Elena's Baby Brother
Miranda Wicker at . Updated at . Comments
Elena Gilbert's baby brother is leaving the nest! Not that there's really been a nest since she burned it down, but hey, the analogy works. Let's go with it.
On The Vampire Diaries Season 6 Episode 14, we're saying goodbye to Jeremy Gilbert. He's leaving for art school, despite the fact that he was once expelled from school and is now only passing study hall. Probably because he never shows up. Oh well. He has bigger vampires to kill.
To celebrate this momentous occasion, we thought it time to take a look back at the 24 Best Jeremy Gilbert moments from The Vampire Diaries.
Not pictured: That time Liz Forbes shot him. That time he meat-cleavered the head off of a hybrid (because no gif could be found). that time he staked Kol in the heart (though the aftermath is included). That time he talked to Rose and she revealed she was Team Delena.
Or anything from the current season of The Vampire Diaries because all he's done is eat pizza, play video games, and sleep with fake Sarah Salvatore.
HEY! He can't be awesome all the time. 
We're sure the future is bright for high school maybe-dropout Jeremy and we wish him nothing but the best in his endeavors to keep drawing creepy pictures like his crazy great-great-great relative who was driven mad by the Gilbert ring. Since Tyler's doing basically nothing right now except being Liv's lapdog, maybe he'll join Jer at art school soon and we'll get a new bromance spin-off.
Bonus! Check out the promo from "Stay" and remember you can watch The Vampire Diaries online right here at TV Fanatic.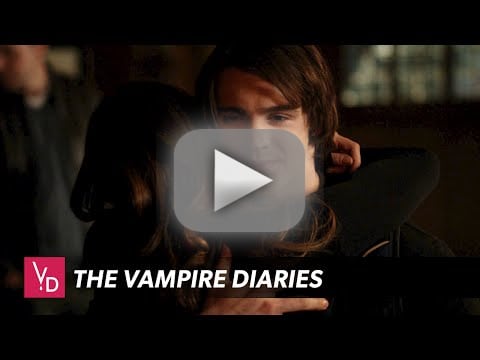 Miranda Wicker is a Staff Writer for TV Fanatic. Follow her on Twitter.