Aria knows Alison isn't responsible for the death of Mona, and from the looks of the trailer for Pretty Little Liars Season 5 Episode 21, she lets Ali in on the truth.
Alison wants to tell her lawyers and everyone gets antsy.
What they don't know that viewers do, is that A's identity will be revealed in only four episodes. Rattling A's cage is anything but a good idea.
It looks like the weight of the world did fall down upon Mike and he lands in the hospital. What else will happen? You'll have to watch to find out! Check out the clip in the meantime and be back here for a full review after it airs.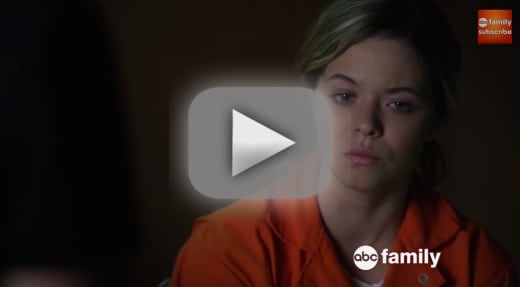 If you've missed any of the action, you can watch Pretty Little Liars online via TV Fanatic.
Carissa Pavlica is the managing editor and a staff writer for TV Fanatic. Follow her on Twitter.