One key character returned to Mystic Falls on The Vampire Diaries Season 6 Episode 15, while another sort of left.
Indeed, Bonnie Bennett has returned from the prison world just as Caroline Forbes has decided to switch off her humanity and deal with her mother's death... by not dealing with her mother's death.
What will a totally insensitive and completely uncaring Caroline look like? What will she be up to?
A lot of fun stuff, based on this teaser for The Vampire Diaries Season 6 Episode 16.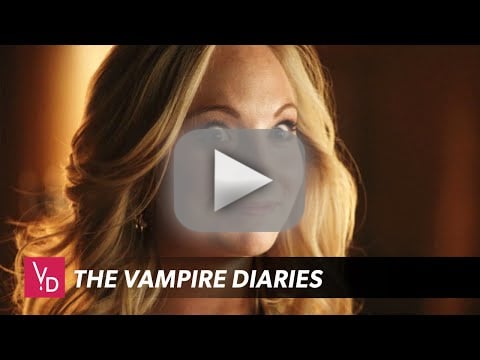 The series does not return until March 12, but creator Julie Plec recently spoke to The Hollywood Reporter ad teased a number of events to come.
To wit:
We'll learn the backstory of Enzo.
We may be in for a Jo and Alaric wedding.
Stefan dealing with a humanity-free Caroline will "not go the way you'd think it would."
Bonnie will be forced to deal with Kai in the present day.
And "there is quite the doozy of a storyline coming for Damon and Elena, which is all about their relationship, and how it will work, and how they want to make it work."
The Vampire Diaries, of course, has already been renewed for Season 7 and will wrap up Season 6 in mid-May.
Go ahead and watch The Vampire Diaries online during this mini hiatus if you need to catch up on any past episodes.
Matt Richenthal is the Editor in Chief of TV Fanatic. Follow him on Twitter and on Google+.