By its own (high) standards, CBS struggled a bit in the ratings game on Tuesday.
First, NCIS Season 12 Episode 13 fell by 7 percent among total viewers... while still bringing in 18.6 million.
From there, NCIS: New Orleans (16.4 million/2.2 rating) dropped down a tenth among 18-49-year olds, while Person of Interest (9.2 million/1.4) slipped 10 percent and three tenths, respectively.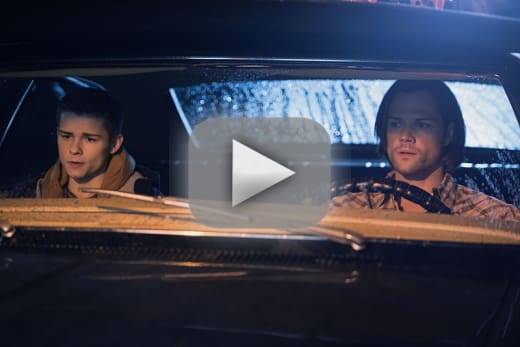 Elsewhere around the dial...
The Flash Season 1 Episode 12 (3.5 million/1.3) held steady in the key demographic, while Supernatural (2.3 million/0.9) shot up by a couple ratings tenths.
A Parks and Recreation wedding drew in 3.6 million viewers; Marry Me (2.3 million/0.9) and Chicago Fire (6.5 million/1.6) inched up a tenth; and About a Boy (3.0 million/1.0) jumped two tenths.
Marvel's  Agent Carter (4.3 million/1.3) held mostly steady, though Forever returned to 4.4 mil and a 0.9, down 8 percent and a tenth from its previous new installment.
MasterChef Junior (4.9 million/1.6) increased by a tenth, while New Girl (3 million/1.4) and Mindy Project (2.3 million/1.1) remained where they were.
Matt Richenthal is the Editor in Chief of TV Fanatic. Follow him on Twitter and on Google+.