Detective Kevin Ryan does some moonlighting on Castle Season 7 Episode 18 but things go from bad to worse to horrendous. 
A job at his brother-in-law Frank's security firm might have sounded better before shots ended up being fired on the red carpet of a charity event. Congressman Lopez is shot and the woman who ran the charity, Carolyn Decker ended up dead, leading Beckett and the team at the 12th precinct to investigate.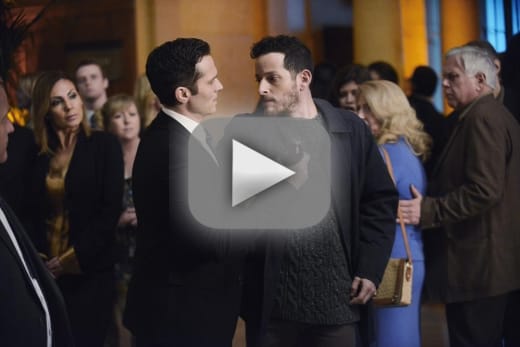 Just when Ryan thinks they have the killer, things take an unexpected turn. After staying up all night and coming up with a crazy theory, Ryan knows there's only one person to call to share it with...Castle. 
But when their original suspect, Eric Chambers turns out to be innocent, things end up hitting a little too close to home when Tori comes up with video footage that may prove that Kevin's brother-in-law Frank may be a part of the conspiracy.
It leads to a tense visit between Ryan and his sister, Gwen and we'll bet it won't make future holiday dinners with the Ryan's much fun. 
Will Ryan choose his family over getting justice?
You can watch Castle online any time right here at TV Fanatic. 
C. Orlando is a TV Fanatic Staff Writer. Follow her on Twitter.