Bitten Season 2: Steve Lund Previews Blood, Witches and Family Fare
Carissa Pavlica at .
Bitten begins airing its second season tonight on Syfy at 9/8c with a two back-to-back episodes. We had a chance to chat with Steve Lund, who plays werewolf Nick Sorrentino, about what to expect.
If you haven't seen the series, Bitten Season 2 is a great place to jump on board and we've even chosen Lund as the official Bitten Ambassador for TV Fanatic because of his fan popularity as James Cogan AKA The Colorado Kid on Haven.
Check out excerpts from the interview below, watch tonight and check back here for a review after it airs.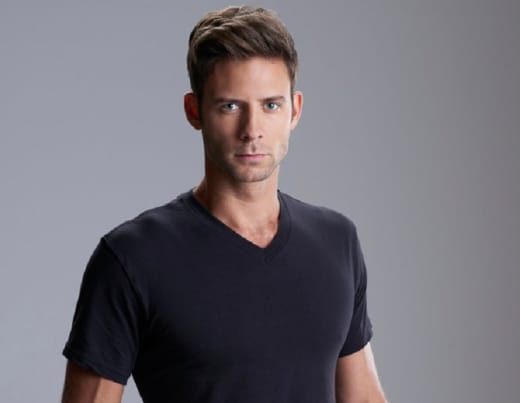 What should viewers know about Bitten Season 2?
Bitten, unlike a lot of the other shows in the genre is a very family driven show. It's got a lot of heart to it. It has a very rich history that has allowed us to sink our claws into the material, for lack of a better term.
It's a show that is all encompassing. On one hand you could be entertained by the acrobatics of the fight scenes and without any warning be jerking tears out of your eyes. It's just so human and it's such a real family struggle you really connect to it and I think that's were we've had a lot of success in our fan group.
A lot of people who relate to these stories end up being parents or having a very strong presence of family in their own lives. Which sounds hilarious, because it's about wolves at the end of the day, but it's a really nice contrast to some other shows that are out there.
Bitten Season 2 has more of an ensemble feel as some of the focus is taken off of Elena. Nick, is more of a full-fledged member of the pack and he's grown into a man. What do you like most about playing Nick this season?
I was very, very blessed to be given such rich gifts by the writing team this year, who saw an opportunity for me to really blossom into this character. I feel like from day one I had a little bit of an ease when it came to embodying that character. I think in my own life I possess a lot of the boyish qualities that he does and a lot of the joking sides to Nick.
But there's a very sensitive side of myself in my personal life that were always thrust into positions of maturity very early on and I think that perhaps with the way the story line went it was very great for me to just adapt that as a person. I'm pretty novice in my acting career, so to be given material that has such a direct correlation so that I could live vicariously through the character so easily. That was just a lot of fun. So I grew as a character as Nick grew as a member of the pack.
Now I have to mention I was very privileged to be working with Tommie-Amber Pirie this season. I had heard her name around for years and always wanted the opportunity to work with her. Luckily, it was a unanimous decision and she knocked my socks off every single day and gave me something beautiful to play with, something rich to react to and something challenging to dare. It was an acting clinic that I'd never really experienced before.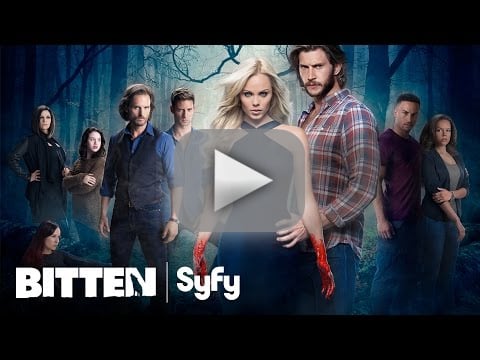 There are new characters from the Otherworld book series are being introduced, which are witches. Canada's already had the opportunity to see them and we're up next. What has the reaction been and what do we have to look forward to?
We weren't really sure what people were going to think, but one thing we did know was we had a lot of strong actors. We were really lucky to have found some really fantastic talents to fill these roles because they were such huge responsibilities and we needed to make sure we had people who could not just shoulder the weight but could really elevate it and step into something that we had fostered over the past year and step it up a notch.
We were bestowing a lot of work onto them, and luckily enough it just worked out so perfectly. We've gotten some really terrific responses, we've got a few new fan favorites, we've got a few new opposite of fan favorites, we have some characters that fans just want to murder themselves, which is awesome! 
It creates drama within the show and people really feel it on a visceral level because they have an emotional connection to us, so when these new characters come in, they get their backs up and eventually, depending on whether the character's a good guy or a bad guy, you can just watch the reactions happen and build over the course of the season and that's really exciting and exactly what we had in mind for this season.
Having never read the books, I never understood with the lack of females how the men get to be with women. After all, Rachel still isn't considered a part of the group. Introducing witches, however, as another supernatural presence is a really awesome idea.
Yeah, because as you were saying, the rules are that you are not allowed to be romantically involved with somebody. At least not to the point where love is introduced. There are certain needs that we have, but beyond that, it's a very black and white issue with us.
And as viewers, no offense to the writers, but we think all of the guys are kinda hot and we'd like to see you living our our fantasies on screen, so it's very important to us that females are introduced to make happen!
Well, you're right. You're not alone, apparently, in that group and they had ears for you guys. They're definitely listening to your requests! But it's interesting, you know. What if you put these male beings as these female beings who have very similar worlds, very similar rules, you know, what's going to happen there? It's like a bit of matchmaking going on.
It's a very interesting season dynamic. Can you tease what else we're going to see with regard to your back story this season?
You know, the first season was all about fathers. There were a lot of paternal issues that needed to be worked out, a lot of father/son stuff, a lot of really intense moments revolving around men and the themes that we face with them and also the love that we sometimes lose.
And I think with the introduction of women there's another theme in direct contrast with the first season and that is that we're dealing with mothers. With the addition of these witches comes a stronger female presence and therefore, thematically, we start to lean towards the exploration of our mothers. Because as wolves, we don't have mothers, you know? We're never able to see those people.
When you have a love like Clay and Elena have, as a wolf it's enviable. It's the only relationship that's been able to exist because of the fact that she's a werewolf. I think there's some exploration that may happen within that, but that's all I'm able to reveal at this point.
Any final words for fans before they start watching tonight?
If you thought the first season had a lot of blood, try amplifying that by about ten times and you will reach a number pretty close to the volume of blood you'll experience in Season 2.
Blood and women!
And I should say for fans of Nick out there, that my opening scene from the second season is loyal to my opening scene from the first season, so you can expect something a little bit similar. True to form, we'll say.
Make sure you watch Bitten Season 2 Episode 1 and Bitten Season 2 Episode 2 tonight and come by afterward for a review and conversation!
Carissa Pavlica is the managing editor and a staff writer for TV Fanatic. She's a member of the Critic's Choice Association, enjoys mentoring writers, cats, and passionately discussing the nuances of television and film. Follow her on Twitter and email her here at TV Fanatic.