Grey's Anatomy is about to lose another major star.
In news both stunning for its content and for how it has gone viral, Patrick Dempsey will soon depart the smash hit ABC drama.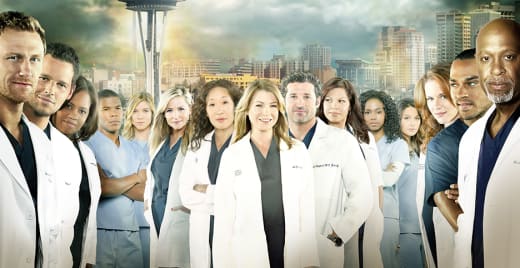 The headline and introduction of an Entertainment Weekly article that hits newsstands on Friday was leaked online today - and there's no other way to interpret its message.
The headline reads "The Doctor is Out," with the sub-headline referencing the "dramatic exit of Dr. Derek Shepherd" and how the actor is "checking out of Grey's... for good."
And EW appears to stand by the story, issuing an apology for how word got out; not refuting the actual casting scoop.
"We are surprised that an EW subscriber may have received their issue a day earlier than planned," the statement reads. "We always try our best to bring readers exclusive news first. We would like to apologize to fans of the show that learned the news ahead of time."
Dempsey has been rather open about his desire to move on from Grey's Anatomy, saying in an interview last November that the series "has been a blessing for me and has allowed me to do all this."
However, "it's transitional for me right now. I'm looking forward to the next thing, creatively."
As noted in the gallery above, Grey's Anatomy has lost many core cast members over the years; from T.R. Knight to Katherine Heigl to Kate Walsh to Isaiah Washington and, most recently, Sandra Oh.
In news that could be related, meanwhile, ABC has altered its schedule:
There will NOT be a new episode of Scandal Season 4 next Thursday.
Instead, there will be a two-hour episode of Grey's Anatomy, with both Shonda shows than airing their season finales on Thursday, May 14.
So there you have it. Dempsey is a goner. Ready... set... REACT!
Matt Richenthal is the Editor in Chief of TV Fanatic. Follow him on Twitter and on Google+.