As evidenced at the conclusion of The Originals Season 2 Episode 17, Freya now has it out for Klaus. She is intent on turning his family against him.
Along those lines, she will give Mikael a mission this Monday, sending him off to collect a few items and causing Klaus to turn to an unexpected source in order to track his father down.
Why would Davina possibly help her enemy? Because, as he explains in this clip from The Originals Season 2 Episode 18, they have something in common: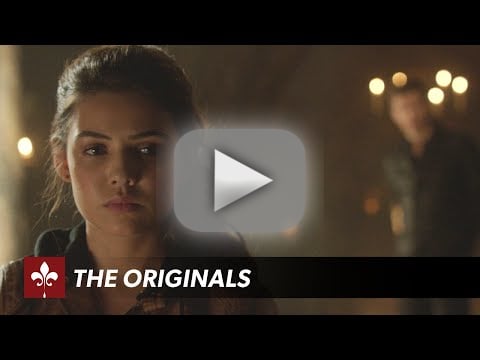 Elsewhere on "Night of a Thousand Eyes," Josephine will help Elijah and Marcel prepare a safe house in Algiers; while Jackson will come up with an idea to protect Hope and Aiden finds himself torn between two leaders.
Oh, and there's also this: Dahlia will show up in New Orleans!!!!
Grab a hold of something, people. Things are about to get especially crazy in The Big Easy.
NOTE: We've also learned that The Originals Season 2 Episode 19 will air on Monday, April 20 and be titled "When the Levee Breaks."
Matt Richenthal is the Editor in Chief of TV Fanatic. Follow him on Twitter and on Google+.