Given what we know about Mystic Falls, what would it be like to bring a baby be like into this world?
We may get a chance to find out. 
Alaric and Jo are expecting, while simultaneously making wedding preparations and occasionally fighting off evil forces trying to kill them and their friends.
As for what's to come on The Vampire Diaries Season 6 Episode 18?
I crossed paths with Jodi Lyn O'Keefe recently on the set of Hit The Floor, the VH1 soapy drama where the actress plays strong-willed, devious Lionel.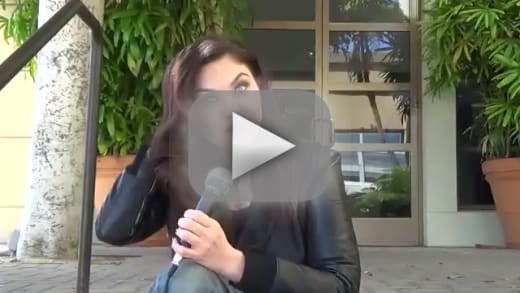 I'll hold the Hit The Floor portion of our interview until that series returns, but I had the chance to get some teases out of the star regarding what's on as TVD picks up momentum toward the May 14 finale.
Besides the obvious baby questions, what's the biggest threat facing Jo and Alaric these days? Who will we see Jo interact with in the coming episodes? And how challenging is it for the actress to switch between two very different roles? Find out now!
The Vampire Diaries Season 6 airs Thursdays at 8/7c on The CW.
Hit The Floor Season 3 will air later this year on VH1.
Jim Halterman is the West Coast Editor of TV Fanatic and the owner of JimHalterman.com. Follow him on Twitter.