The Real Housewives of New York City Season 7 Episode 6: Full Episode Live!

Christine Orlando at .
Sonja plans to take all of the ladies to Atlantic City for Ramona's birthday on The Real Housewives of New York City Season 7 Episode 6 but did anyone actually have a good time? With all of the arguing and tears, it was a little hard to tell.
First off, Sonja wouldn't let any of the women into her home when they arrived as she was still busy packing. Since the limo had yet to arrive that meant they had to stand out in the rain and Heather was seriously ticked off.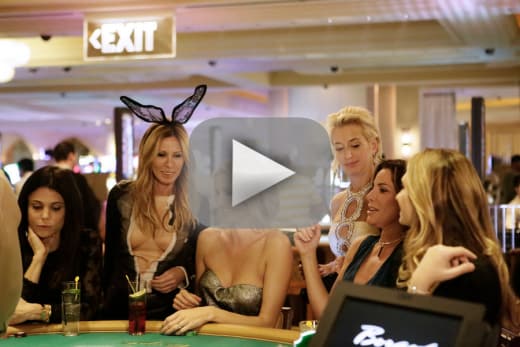 The limo ride down to Atlantic City began with fighting that never really let up. When Bethenny tried to stop the constant bickering she just got dragged down into the mire. She tried to convince Sonja to stop sounding so darn pretentious.
To stop repeating herself and to try to put her past behind her and get on with her life. Unfortunately, Ms. Morgan wasn't ready to let any of it go. 
Except for maybe her panties which she seemingly forgot as she flashed everyone on the dance floor at the club later that night. 
If you missed a minute of the drama, you can watch The Real Housewives of New York City online here at TV Fanatic. 
C. Orlando is a TV Fanatic Staff Writer. Follow her on Twitter.