Royal Pains will air a special episode on June 23.
Titled "The Prince of Nucleotides," the installment will find Hank treating a transgender choreographer whose hormones might be endangering her health.
She will be played by real-life transgender teen Nicole Maines.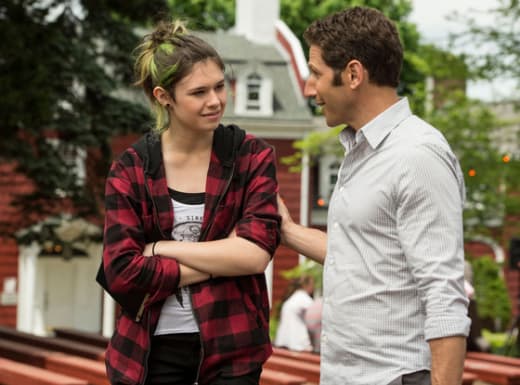 "Playing Anna on Royal Pains was an incredible experience and the amount of warmth and encouragement that I received from the cast and crew was so unexpected, but welcome," Maines said via statement.
"Everyone's words were so supportive and kind and they really made me feel part of the cast immediately, and made my very first television acting experience a pleasure - one I will remember forever."
Maines is a 17-year-old high school senior.
She made headlines and history in 2014 after winning a transgender rights case in Maine, as a court ruled students such as herself were permitted to use bathrooms that align with their gender identity.
For the episode, USA Network teamed with PFLAG to raise awareness of individuals who are transgender and to provide support and resources to viewers.
Feuerstein will appear in a PSA that will run during the hour and on social media.
Said producers Michael Rauch and Andrew Lenchewski of this Royal Pains Season  7 installment:
"We are thrilled to be telling the story about Anna, a transgender teen, in this episode of Royal Pains.
"Spreading the word about the complicated issues that arise in identifying as transgendered and about how crucial support from friends and family, and quality healthcare is, in making transitioning less stressful, seemed not only organic to our medical show, but an important story to tell."
Matt Richenthal is the Editor in Chief of TV Fanatic. Follow him on Twitter and on Google+.