We have to admit that Dorinda's country estate in the Berkshires really did make Heather's home look more like a garage on The Real Housewives of New York City Season 7 Episode 9. Perhaps that's why Ramona Singer was more comfortable at Dorinda's. 
But the birthday girl's parties never seem to be drama free. This time she put Kristen in her place for shimmying with John on the dance floor and calling him the flirty one.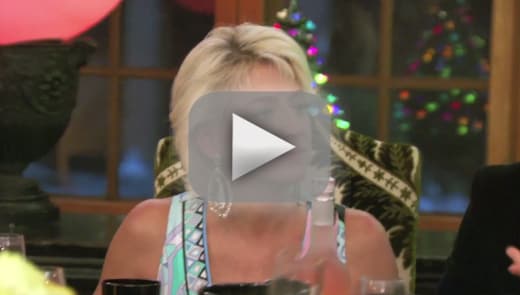 Carole and LuAnn do some web research on Ramona's new man and business partner only to find that he's rumored to have once dated Mario's mistress. They quickly run to share the gossip with Heather who damn near spills the beans at dinner in front of both Ramona and her date. 
Bethenny surprises everyone by showing up for the birthday bash and Dorinda is delighted but Heather has no sympathy for Ms. Frankel. Earlier she compared Bethenny's custody drama to her own angst over having to replace her nanny. 
When Heather spends her evening hovering over Bethenny and even seems to try and pick a fight over dinner, the two women both end up in tears. 
If you missed the birthday drama, you can watch The Real Housewives of New York City online here at TV Fanatic. 
C. Orlando is a TV Fanatic Staff Writer. Follow her on Twitter.