Felicity will have a new employee working under her at Palmer Technologies and he's pretty terrific, Mr. Terrific, actually.
Echo Kellum has been cast on Arrow Season 4 as Curtis Holt aka Mr. Terrific. Holt is a tech wiz and inventor. According to the comics, Holt (there called Michael) invents something called the T-Sphere, which is, among many other things, a cloaking device making him pretty darn awesome.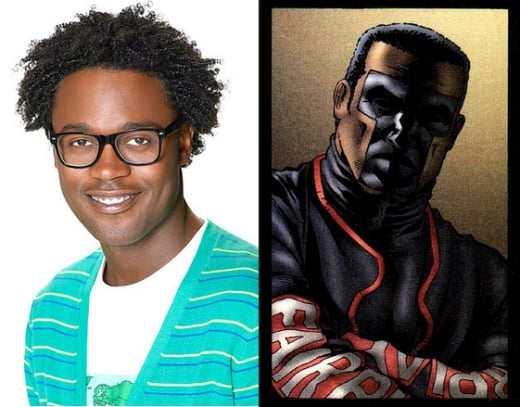 Another announcement today was the addition of Alexander Calvert as villain Anarky. In the comics his real name was Lonnie Machin, and he was a highly intelligent teenager who often went up against Batman.
These new cast members join Neal McDonough who will be playing the season's big bad, Damien Darhk. Darhk was known to be into high-tech equipment and mass communication while he ran H.I.V.E., so these latest additions are making a lot of sense.
Arrow returns to The CW on Wednesday, October 4, but if you can't wait, you can watch Arrow online via TV Fanatic.