Chasing Life Season 2 Episode 3 Review: Life of Brenna
Paul Dailly at . Updated at .
Well, that was a little awkward.
On Chasing Life Season 2 Episode 3, Brenna had to say goodbye to her school friends as she realized she couldn't compete with her sister's cancer. 
I do really feel for her. April's life may have been turned up side down, but Brenna's has also changed dramatically in the process. She feels like any problem she has isn't important because April could be dying. She feels bad for bringing it up, but she needs to. The longer she bottles it up, the more it'll affect her.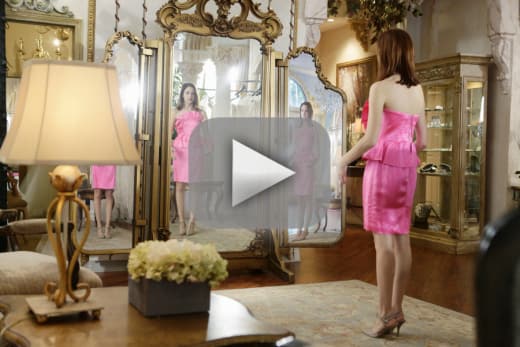 Teenagers have a habit of bottling things up, but Brenna has to be one of the most open teens on TV. If she can't deal with it, she'll go to one of her sisters. April was pretty rude in her comment about Natalie and Brenna keeping secrets. She did go out of her way to ask her to be there for Brenna, so that was a little uncalled for. 
Natalie gets a lot of hate from her for no reason. I think she's feeling a lot of resentment toward her because she's there for Brenna a lot more than her these days. Natalie may have crossed a line when she went with Dom, but when she initially flirted with him, she had no clue who he was. It was good that Natalie finally opened up about the manuscript she found. 
You know, I didn't realize asking you to look out for Brenna meant keeping huge secrets.

April
Brenna changed her judgment of April at the conclusion of the hour because April treated her like her opinion mattered when she declared that both of them would decide whether to tell Sara about it. 
It's common knowledge that brides do not want their bridesmaids to upstage them on the big day, but those dresses were hideous. If they wore any of them, they'd look like they'd escaped a circus. It really was one of the lighter scenes of the hour, but it was ruined when the guy who got Brenna pregnant popped up. That didn't sit well with Natalie, who got all shouty with him at the bridal store.
Is anyone else really digging Brenna and Margo? I wasn't a fan at first, but with Greer not in sight, it looks like Brenna is moving on. Margo seems nice enough and has put a lot of time and effort into helping Brenna as a filmmaker, so she must like her. 
The scene with the kiss was just plain awkward, but Brenna handled the aftermath in a very mature way that led to another kiss. I just hope Greer doesn't show up now that Brenna's found happiness. 
The show is really trying to pull the focus away from the paper, right? Dom got considerably more screen time, but none of it was spent at the paper. His mother returned, and it paved the way for some cute scenes as she tried to move on with her life, and he realized he hasn't been the nicest to her. 
His mother clearly clicked onto how much he loves April, so it wouldn't be all that shocking if she had a chat with her and made his feelings known, but how would April react to it? Deep down, she knows how he feels, but she just doesn't want to lose either guy in her life. 
"Life of Brenna" was an excellent hour that set a lot of new storylines in motion, and I'm intrigued to see where we go from here. 
Remember you can watch Chasing Life online, right here on TV Fanatic. Get caught up now!
What did you think of the episode? Will Greer return to cause drama for Brenna and Margo? What's next? Hit the comments below!
Note: Chasing Life Season 2 Episode 4 airs Monday July 27 at 9/8c on ABC Family.
Paul Dailly is the Associate Editor for TV Fanatic. Follow him on Twitter.