Watch The Real Housewives of New York City Online: London Calling

Christine Orlando at .
Talk about two totally different worlds. While Carole and Dorinda bonded over their grief, there was a party going on back in New York City in The Real Housewives of New York City Season 7 Episode 17. 
Carole made her way to the church to pick up her late husband's ashes and it was nothing like the centuries old cathedral she'd imagined. It looked more like a house with a few crosses on the wall and chairs lined up in rows...and the urn on a shelf. She may have to embellish this story a bit for her next book. 
Despite the tears, she and Dorinda bonded over their shared history of loss, caught up with old friends and indulged in some retail therapy in some of London's finer boutiques while back in New York...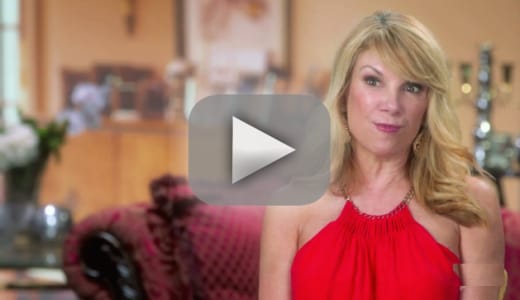 Ramona was looking for a man. Unfortunately, Bethenny Frankel didn't deliver. Oh, Bethenny's party provide plenty of men. Cute, hot, sexy...but none were up to Ramona's standards and she left in a huff as though it had all been false advertising. 
As Bethenny said, "Trying to get Ramona laid is like Saving Private Ryan. We're all going to die trying."
Was Ramona being too picky? Watch The Real Housewives of New York City online here at TV Fanatic and decide for yourself. 
C. Orlando is a TV Fanatic Staff Writer. Follow her on Twitter.