Shonda Rhimes has spoken, Grey's Anatomy Fanatics.
The executive producer took to the stage at the Television Critics Association summer press tour and opened up on Tuesday about why she felt a need to kill off Derek Shepherd.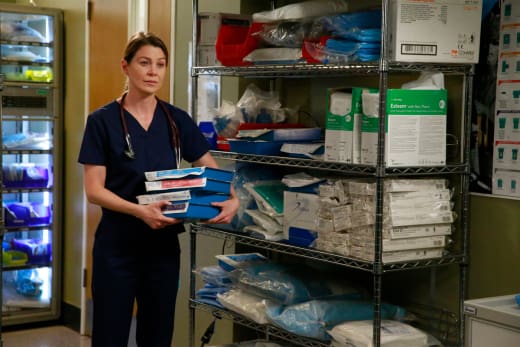 "Either Derek was going to walk out on Meredith and leave her high and dry, and what was that going to mean? That was going to suggest that the love was not true," Rhimes explained.
"The thing we had said about their love was a lie, and McDreamy wasn't McDreamy. For me, that was untenable."
Rhimes didn't get into detail over how/why the relationship with Patrick Dempsey turned sour, but she did go into more detail about the characters at the center of this arc:
"Meredith and Dereks' love had to remain Meredith and Dereks' love. As painful as it was for me as a storyteller... the only way to preserve what felt true to me was that Derek was going to die in order for that love to remain honest.
"To have him be a bad guy who walks out on his wife and kids wouldn't have felt true to the story.
"To me, it felt like that was the only way to make Meredith and Derek's magic remain true and forever frozen in time."
Fans will continue to debate this controversial Grey's Anatomy Season 11 storyline for awhile... but Rhimes also gave us a look ahead to Grey's Anatomy Season 12 at least.
To wit:
It will take on a "lighter tone," Rhimes said.
Meredith is single, of course, and "living in a house with her sisters. She's surrounded by women who are dating and having a whole life and she's not interested in all that. [Meredith is] starting to wonder: is there a second life here or are your best years behind you?
The Season 12 theme? "Rebirth," Rhimes said.
Rhimes really isn't sure what the future holds for Martin Henderson as a surgeon, but he isn't a McDreamy replacement and he won't even debut until midseason.
New romances are on tap for Callie and Arizona.
April will reenlist in the Army.
A three-month time jump will have taken place when we return to Seattle for the premiere on Thursday, September 24.
Matt Richenthal is the Editor in Chief of TV Fanatic. Follow him on Twitter and on Google+.