We're just under a month away from The Originals Season 3 premiere, and the CW is being quite the tease. As in, The Originals Season 3 trailer is here and now we all need time machines (or just one, really) so it can hurry up and be October 8th already.
When last we saw Klaus Mikaelson, he had rescued his daughter, Hope, from the life Dahlia wanted for her, alienating himself from absolutely everyone in the process. No f'real. Everybody hates Klaus. And for good reason.
Take a look at The Originals Season 3 trailer now for your first look!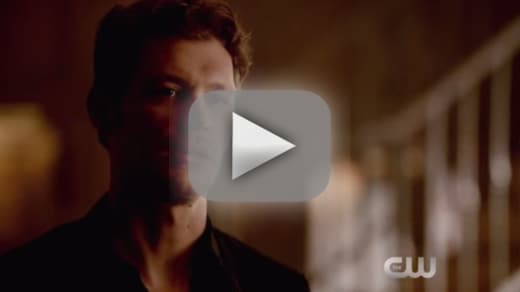 Freya proclaims "all will fall," but what will that mean for the Mikaelsons? The Originals Season 3 villains might provide a clue as to what her prediction means. There a war within the sire lines which means danger for the whole family. 
Klaus Mikaelson, the "thing that men fear," seems a little scorned in the trailer, not realizing, probably, that he's the one who does all the scorning. No worries! Psychiatrist Cami to the rescue, you know, when she's not helping new Detective Will Kinney (aka Jason Dohring) solve some mysterious murders.
Hayley's out of her werewolf form, at least temporarily, and the mother of Klaus' child won't be too happy with her Baby Daddy. (The fact that she isn't happy is the very definition of understatement, by the way.) Marcel finds himself inside a cage, one of his own making. We're pretty sure his fight club has at least a few rules, but what they are we do not yet know. 
And what's up with Davina's bleeding eyeballs? Inquiring minds, you guys. 
At least we know we'll get some answers soon. The Originals Season 3 returns on October 8 at 9pm, which marks a new night and time for the series. Catch up on all of last season's hottest moments and watch The Originals online right here at TV Fanatic!
Miranda Wicker is a Staff Writer for TV Fanatic. Follow her on Twitter.