Does everybody else have more questions than answers now?
While Carrie discovered what was hidden in the documents on Homeland Season 5 Episode 7, that's about all that made sense during the hour.
Then again, you could all be miles ahead of me and have pieces of the puzzle from years back that you're ready to put together making sense of everything. 
One thing is certain. Ivan wasn't off the mark when he described how his bosses see Allison, and it's unlikely they'll get an argument from Saul, Dar or Carrie.
Allison, you represent the greatest penetration of American intelligence in fucking history.

Ivan
Everybody seems to trust Allison. 
Saul told Allison he trusted Carrie with the documents, throwing her into a first rate panic attack. Even THAT didn't trigger Saul's radar. 
Nothing that Carrie discovered in Amsterdam led her to believe Allison would have any knowledge that Ahmed Naziri (guessing on that spelling) was alive, let alone that she might link Carrie and Oriole. 
Essentially, Allison came out of "Oriole" having a lot more knowledge than she did going in. Carrie did, as well, but not nearly enough. It's Allison we've been worrying about for a while, and in whose hands Saul's and Carrie's lives have been.
But Allison is not the only person of whom we should be unsure at this point. 
Otto During, who housed Carrie and helped get her to Amsterdam, said some pretty untoward things to Jonas about employing her in the first place.
There are a couple things that spring to mind about that conversation. First, he could have been warning Jonas off of looking for Carrie for Carrie's own safety. But if that were the case, the words were a little more harsh than needed to do the trick. Then I thought he could be interested in Carrie himself, which would warrant a different tone to keep Jonas from wanting to continue pursuing Carrie.
It could also backfire against Otto if Jonas told Carrie what he said. Is there a chance Otto believes what he said or is otherwise involved with terrorism and wants someone to take Carrie out to alleviate her as a threat? I'm open to suggestions.
When Dar Adal discovers that Saul is with Etai, Saul's going to have to defect. Dar will believe the absolute worst if Saul's in Etai's company. Doesn't your life have to be in imminent danger to defect? I'm not sure being considered a traitor with good reason is enough for Germany to consider Saul a candidate. Or was Saul joking?
Can you imagine how this story will change if Saul is really considering becoming an American defector in Berlin? Would he defect to Germany or to Israel?
As for Carrie, it seems unlikely Allison will tell anyone but Ivan about Carrie contacting her. After all, it will be the perfect time to kill her. Will Carrie tell anyone else she's meeting with Allison? Like Quinn? But Quinn is getting ready to lead the Jihadi's into Turkey. 
Oy. It seems like things are about to get away from us no matter which way you look at it. Homeland Season 5 Episode 8 is titled "All About Allison," so maybe we'll finally get some answers about her and where she comes from. We're due.
Like I said, I have a lot more questions than answers after this one, but they're great questions to which I want the answers. Lives hang in the balance. As always. I don't expect Allison to come out on top, though, do you?Watch a trailer for "All About Allison" to get an idea of what's ahead!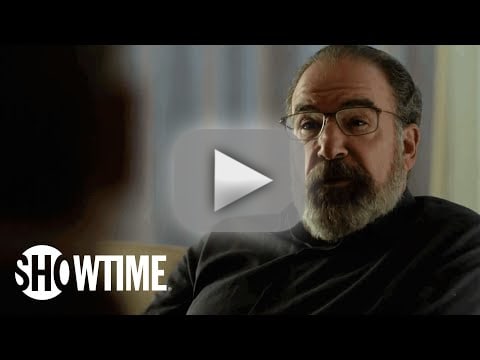 Carissa Pavlica is the managing editor and a staff writer for TV Fanatic. She's a member of the Broadcast Television Journalists Association (BTJA), enjoys mentoring writers, wine, and passionately discussing the nuances of television. Follow her on Twitter and email her here at TV Fanatic.