Tragic news out of the world of television this week:
Nathaniel Marston, a veteran actor best known for his role as Michael McBain for six years on One Life to Live, died on Wednesday as a result of injuries sustained in a car accident.
He was 40 years old.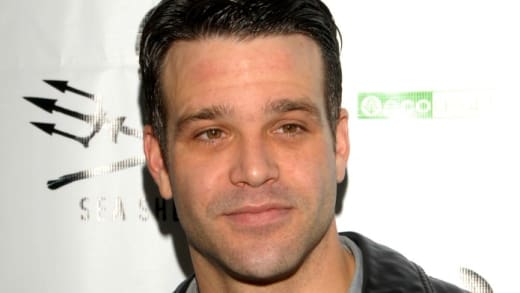 The actor was ejected from his vehicle on October 30 after getting into a crash near Reno, Nevada
He was subsequently placed on life-support after breaking his shoulder, ribs and five vertebrae in the crash.
"My beloved and cherished son, Nathaniel Marston, who was putting up the good fight until last night, was not able to continue due to the traumatic and devastating nature of his injuries," wrote Marston's mother, Elizabeth, on Facebook last night.
"Nathaniel passed away peacefully as I held him in my arms... God ended Nathaniel's pain and suffering at 3:15 today PST in Reno, NV."
Along with his aforementioned soap opera role, Marston also appeared on episodes of Blue Bloods, Law & Order: SVU, Castle and White Collar over the years.
Added his mother:
"Had Nathaniel lived he would have required a ventilator and would never have been able to utter one more word and would have been sentenced to life as a quadriplegic. A condition that Nate would have never have been able to tolerate.
"By God's love and mercy Nathaniel was spared this living hell."
We send our thoughts and prayers to Marston's loved ones.
Matt Richenthal is the Editor in Chief of TV Fanatic. Follow him on Twitter and on Google+.