CBS is boldly going where television has gone a handful of times in the past.
But in a far different way this time around.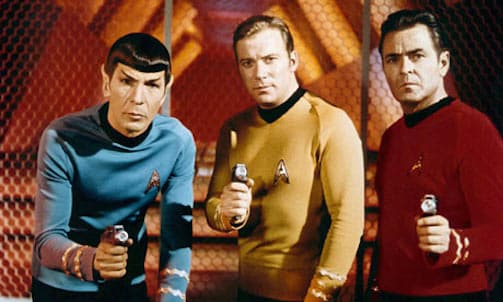 The network has confirmed that it will reboot the iconic series Star Trek, airing a new version of the drama in 2017; first, for one episode on CBS.
And then, for the rest of the series, on CBS All-Access, the network's live streaming service.
CBS All Access - which already hosts nearly every episode of every previous Star Trek series - offers a countless number of episodes from CBS' current and past seasons on demand.
The cost is $5.99 per month.
Said CBS in a statement announcing this unexpected news:
"The brand-new Star Trek will introduce new characters seeking imaginative new worlds and new civilizations, while exploring the dramatic contemporary themes that have been a signature of the franchise since its inception in 1966."
The original, William Shatner-anchored Star Trek premiered Sept. 8, 1966.
"There is no better time to give Star Trek fans a new series than on the heels of the original show's 50th anniversary celebration," CBS Television Studios president David Stapf said.
"Everyone here has great respect for this storied franchise, and we're excited to launch its next television chapter in the creative mind and skilled hands of Alex Kurtzman, someone who knows this world and its audience intimately."
What do you think? Are you excited for this new Star Trek?
And, of course, who should play the new captain?
Matt Richenthal is the Editor in Chief of TV Fanatic. Follow him on Twitter and on Google+.