ABC Family/Freeform has been pretty generous with Pretty Little Liars Season 6B spoilers recently. 
First we got the two minute trailer, then, the four minute preview, and now we have the first cast photo. 
What it teases is a whole lot of digging, shifting alliances, maturity and high class fashion.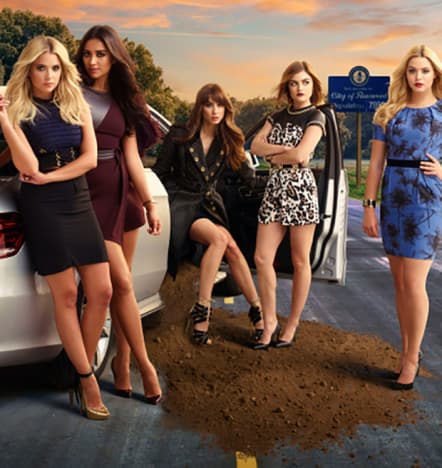 It wouldn't be Pretty Little Liars without some murder, right? We know Emily's father bit the dust, but might he return in some form?
The soil falling out of the car suggests the liars could have knocked someone down. Sounds very "I know What You Did Last Summer," right?
Based on the promos, we know there is a lot drama. Alison wants the girls back in Rosewood, but what method will she use to get them back? 
Is she still as manipulative as before, or has she dialed it back since living an A-free life?
We also know that every relationship we thought we knew will be rendered obsolete come January 12. Yes, save the date, because it's not long until we get our first taste five years into the future. 
What are you most looking forward to? What do you predict will happen? Hit the comments below. 
Remember you can watch Pretty Little Liars online, right here on TV Fanatic if you want to get caught up before the new episodes. 
Paul Dailly is a staff writer for TV Fanatic. Follow him on Twitter.