We're about to see another Firefly reunion on Castle.
According to an exclusive at TV Line, Summer Glau, who played River Tam on Firefly, will be joining her former Serenity Captain, Nathan Fillion, this spring on Castle.
We hear that Glau will play a "smart, sexy and strong private detective who goes toe-to-toe with — you guessed it — Castle."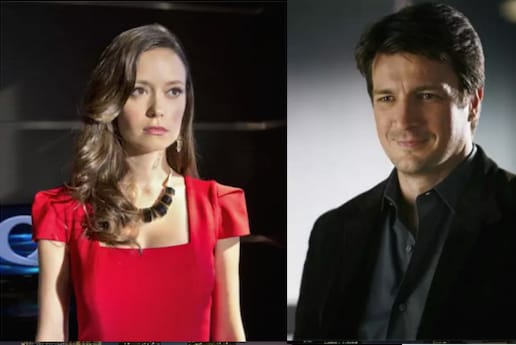 We have one question about that…where's Beckett?  Will the new Captain of the 12th Precinct be sharing in any of the fun?
Guess we'll have to wait and see.
But Glau is far from the first Firefly alum to grace the Castle set.
Gina Torres starred in Castle Season 5 Episode 14, while Adam Baldwin appeared in both Castle Season 4 Episode 21 and Castle Season 8 Episode 6. 
Can Morena Baccarin, Jewel Staite, Alan Tudyk, Sean Maher, and Ron Glass be far behind?
Want more?
You can issue your grade on our Castle Midseason Report Card or watch Castle online any time here at TV Fanatic. 
C. Orlando is a TV Fanatic Staff Writer. Follow her on Twitter.