CBS got a bump on this first Monday in January and it looks like there is some life left in Supergirl after all. 
Starting off the night was Supergirl Season 1 Episode 9, which managed 8.8 million viewers and a 1.8 rating among people 18-49. That represents growth of three tenths in the all important 18-49 demo.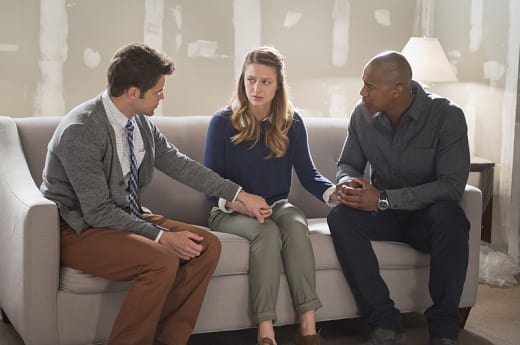 Then, Scorpion hit 11.5 million viewers and a 2.1 rating, marking the best ratings for the show since the sophomore premiere. The good news continued for CBS, with NCIS: LA hitting 10.5 million viewers and a 1.6 rating. These mark season highs for the aging procedural. 
And elsewhere around the dial:
On NBC, Superstore (6 million/1.7 rating) and Telenovela (4.5 million/1.3 rating) both turned in surprisingly decent (for NBC) numbers. The Biggest Loser (3.8 million/1.4 rating) meanwhile, was down quite a bit from last season.
On ABC, The Batchelor (7.5 million/2.2 rating) was in line with last year's premiere. The Batchelor Live (4.2 million/1.1 rating) failed to get much traction, but it's just here to fill the void for a few weeks.
On Fox, two-hour special, Superhuman (3.5 million/1.2 rating) was anything but super.
And on The CW, Whose Line Is It Anyway? (1.6 million/0.5 rating) and Penn and Teller (1.3 million/0.4 rating) were both encores.
Paul Dailly is a staff writer for TV Fanatic. Follow him on Twitter.