The Big Bang Theory performs very well in encores.
It stayed top of the pile on Monday night and even posted higher ratings than what Supergirl has been doing in the time slot. Two episodes of the veteran comedy averaged 8.7 million viewers and a 1.9 rating among people 18-49. Then, Scorpion pulled in 7.4 million viewers and a 1.3 rating.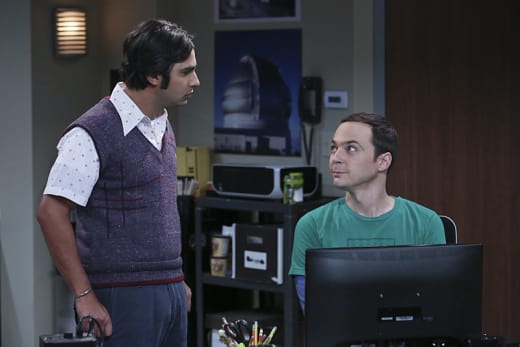 Capping off the hour for the eye network was NCIS: Los Angeles, which pulled in 6.9 million viewers and a 1.0 rating.
And elsewhere around the dial:
On ABC, The Batchelor (6.9 million/1.9 rating) and The Batchelor Live (3.9 million/1.0 rating) were both decent.
On Fox, it was two encores of Masterchef (2.5 million/0.9 rating).
On NBC, Both Superstore (5.4 million/1.5 rating) and Telenovela (3.6 millions/1.0 rating) lost some steam, but both are still doing okay. The Biggest Loser (3.5 million/1.1 rating) continued its descent.
And on The CW, Whose Line Is It Anyway (1.2 million/0.4 rating) and Penn and Teller (1.3 million/0.4 rating) were encores.
Paul Dailly is a staff writer for TV Fanatic. Follow him on Twitter.