Shameless Round Table: The Gallaghers Have A Home!
Paul Dailly at .
Is Nick gone for good?
On Shameless Season 6 Episode 6, Nick murdered a kid when he realized he stole his bike.
Below, TV Fanatics Stacy Glanzman and Paul Dailly are joined by super fan, Amy Perrin. Join them as they discuss Debbie's new love interest, Helene & Lip being exposed and Ian's new man.
React to Nick killing the kid. 
Stacy: That was surprising, but I never saw Nick making it out in the real world. He just didn't seem like he was ready to adapt and he was just relying on Carl to pull him through. Hopefully it opens up Carl's eyes and he gets his act together. It's not too late for him. 
Amy: As soon as Nick left Debbie's party I was sure that he was going to go get his bike back. I was hoping that Carl would get there in time to stop him from doing something stupid, but I never imagined that he would wind up killing that kid. Such a tragedy, and I am very disappointed because I was starting to like his character. I reckon that Nick was just too troubled to survive on the outside.
Paul: That was quite the shock and pretty unsettling. It was a crazy twist, but I don't think we've seen the last of him.
Was Gus right to treat Fiona the way he did?
Stacy: Was he right? No, probably not, but it is hard to blame him. He's still hurt, and rightfully so, but the only way either of them is going to move on is to officially divorce and put this all behind them. Basically, he should have just been the bigger man and signed the papers, even if it was for his own sanity and not as a favor to her. 
Amy: I think Gus has every right to be upset with Fiona, but he was too harsh with her. I think he should have said that he would only sign the divorce papers after he got his ring back.
Paul: I'm not so sure. He rushed into things with her, too, so I don't get why he has the right to place all the blame on her.
Are you happy the Gallaghers have their home back?
Stacy: Yes, and I pretty much called that last week! I figured that house was not going to pass inspection and they'd have another shot at it. 
Amy: Yes, and no. I am glad that they are mostly all under one roof again, but I also think it would have been good to see them in new environments. Fiona was crazy to get the house back, and now it looks like she will be living with Sean, so that is interesting.
Paul: I don't know. I kind of liked the idea of them starting a fresh somewhere else.
How will Debbie's storyline play out with Erica?
Stacy: I don't know. I don't think Debbie is really into Erica, but she's apparently going to give it a try in order to stay there. I don't see it lasting too long though and she'll eventually work things out with Fiona. 
Amy: I am not sure. I agree with Stacy that it seems like Debbie is taking Frank's advice, and doing whatever it takes to keep living with Erica and her family. 
Paul: I have no idea. They keep changing things up, which is good.
Do you like the pairing of Ian and Caleb?
Stacy: I really do, they're a cute couple. I like that Caleb is introducing Ian into the world of real dating. It's funny watching him flounder, but at least he's trying. I think they can really work as a couple. 
Amy: I really liked Ian with Mickey, but since Mickey is incarcerated I think that Caleb is a good pairing for him. Caleb is really different from Mickey, and I think he is going to have a positive influence on Ian. 
Paul: I didn't at first, but I'm really rooting for them now.
Remember you can watch Shameless online, right here on TV Fanatic.
Here's your first look at the next episode: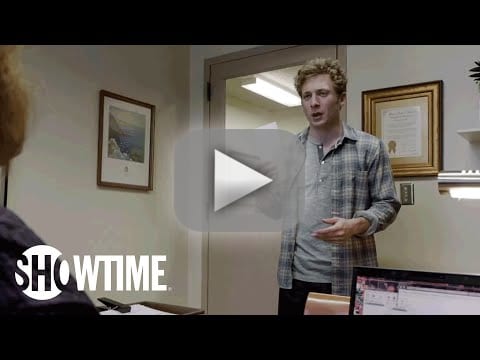 Paul Dailly is the Associate Editor for TV Fanatic. Follow him on Twitter.