The Flash Season 2 Episode 12 Review: Fast Lane

Carissa Pavlica at . Updated at .
This hour didn't feel as focused as it could have been.
It was more as if The Flash Season 2 Episode 12 was a vehicle to get us to Earth 2, which is perfectly fine, although left a lot to be desired for "Fast Lane."
The topics of speed and family were in both of the main plots, as Wally admitted to being invested in going fast since he was a child and Harry was brought more formally into the Flash family after he admitted to stealing Barry's speed.
While there were a couple moments here and there that stood above mediocre, for much of this installment I felt like Harry as he watched Barry quickly absorbing those scientific texts. Kind of annoyed that it wasn't going better.
It's so unlike Joe to be uncertain of his ability to father that it seemed unnatural. And while I'd love to say it's Harry's fault that Iris was hurt by the flying glass because he stole Barry's speed and The Flash couldn't save her, if Joe hadn't been afraid to talk to Wally, maybe none of them would have even been at the race to need saving.
That said, Iris really showed off her investigative skills when she was able to find the dude in charge of the drag races when Cisco was having no luck whatsoever given he has access to everything. Wasn't that a little bit far fetched?
While I certainly want Iris to be good at her job, to find things the Flash team cannot doesn't feel authentic, either. Excelling at the job of big sister, however, seemed to come with ease. She was able to help Wally open up and share things about his mother and his past, and they seemed to grow closer as a result. 
Harry was also struggling with his role as a father and his inability to let go of his responsibility for Jesse or new feelings for Barry. He did admit he'd always choose his daughter first. And why wouldn't he? But when Barry was being so helpful and kind, it did put what he was doing to his real kid and his new set of kids into perspective.
Even though he was stabbing the Flash team in the back, at least he had the decency to feel terribly about it. 
Of course there was no way Zoom was going to let Jesse go after one vial of Barry's speed. Anybody who watches TV knows that never works. That's blackmail 101. 
So that left Harry feeling terribly about what he had done and trying to find the right time to admit to his mistake. What I like about this version of Wells is he can't really stand to lie for long. He'll make a bad decision, but living with it just proves a little bit too difficult for him. 
While everyone was ready to send him through the breaches and just let him and his world end come what may, Barry reminded them of their own loved ones, including what Cisco had done with Snart when his own brother was kidnapped. 
So they'll all go to Earth-2.
All that talk of closing breaches was giving me flashbacks of Fringe and how much I loved the duality of the characters from those universes. I realize they're unlikely to do as much with these worlds, but wouldn't it be fun if they did? 
Alright. Maybe I just wish Fringe was still on the air! A girl can dream.
Oh. I totally forgot about Tar Pit, because he was wholly forgettable. There was no point in even having a villain of the week during this hour as it did nothing but throw wrenches into timing of the other stories. 
It wasn't a bad episode at all, it just wasn't as exciting as I expected it to be. If you want to see more, you can watch The Flash online any time via TV Fanatic. Then hit the comments and tell me what you thought. Love it? Middle of the road?
Just waiting for The Flash Season 2 Episode 13? Well, here's your first look!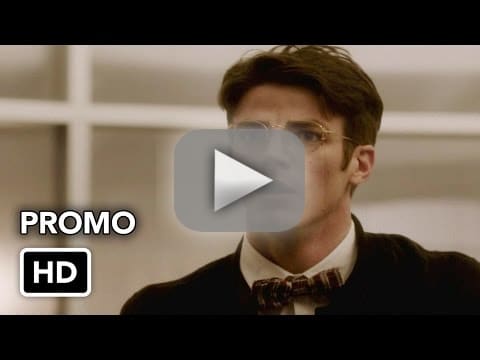 Carissa Pavlica is the managing editor and a staff writer and critic for TV Fanatic. She's a member of the Critic's Choice Association, enjoys mentoring writers, conversing with cats, and passionately discussing the nuances of television and film with anyone who will listen. Follow her on Twitter and email her here at TV Fanatic.