The CW's vampire fueled Friday night line up is posting less than spectacular ratings.
Starting things off, was The Vampire Diaries at 1.1 million viewers and a 0.4 rating among people 18-49.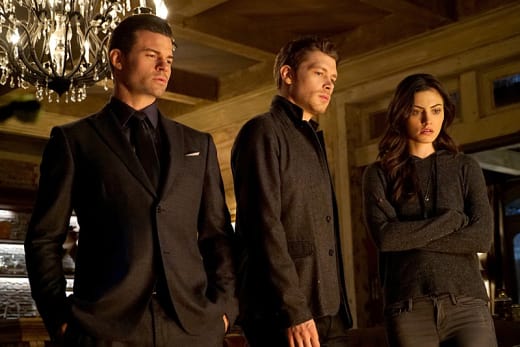 Then sister series, The Originals, slid to an all time low of 0.8 million viewers and a 0.3 rating.
And elsewhere around the dial:
On Fox, Sleepy Hollow (3.2 million/0.7 rating) and Second Chance (2.2 million/0.5 rating) both took a hit.
On CBS, The Amazing Race (6.1 million/1.2 rating), Hawaii Five-0 (8.8 million/1.3 rating) and Blue Bloods were (10.9 million/10. 4 rating) all down.
On NBC, Caught on Camera With Nick Cannon(4.2 million/0.8 rating), Grimm (4.1 million/0.9 rating) and Dateline (4.1 million/0.9 rating) were even.
And on ABC, it was a special of Be My Valentine Charlie Brown (4.6 million/1.0 rating) and Originals of Shark Tank (6.7 million/1.7 rating) and 20/20 (7.2 million/1.7 rating).
Paul Dailly is a staff writer for TV Fanatic. Follow him on Twitter.