Will Fox order more episode of The X-Files?
That seems like a very strong possibility after the finale spiked in the ratings to 7.6 million viewers and a 2.4 rating.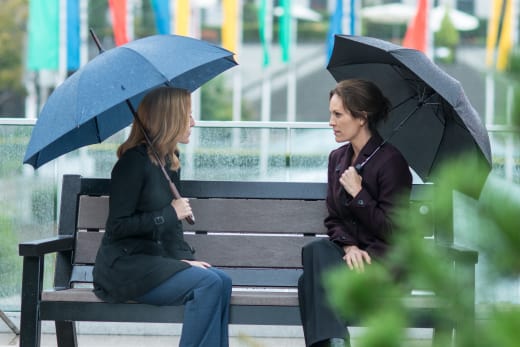 Then, Lucifer hit a series low with 4.9 million viewers and a 1.5 rating. The true test for this freshman will be when it airs out of Gotham.
And elsewhere around the dial:
On The CW Crazy Ex-Girlfriend (1 million/0.4 rating) and Jane The Virgin (0.9 million/0.3 rating) remained very low.
On CBS, Supergirl (7.3 million/1.3 rating), Scorpion (9.8 million/1.7 rating) and NCIS: Los Angeles (8.7 million/1.3 rating) all slipped from their last originals.
On NBC, Superstore (4.6 million/1.4 rating), Telenovela (2.9 million/0.9 rating) and The Biggest Loser (3.9 million/1.2 rating) all grew from their prior originals.
And on ABC, The Batchelor (8.5 million/2.4 rating) and Castle (5.1 million/1.1 rating) grew.
Paul Dailly is a staff writer for TV Fanatic. Follow him on Twitter.