The Catch failed to reel in the viewers for ABC. 
The new Shondaland drama secured just 5.8 million viewers and a 1.2 rating among people 18-49. Shonda has pull with the brasses at ABC, but there's no sugar coating these opening numbers.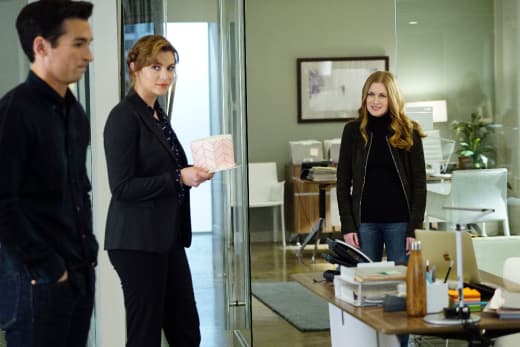 Opening the night for ABC, was Grey's Anatomy with 7.9 million viewers and a 2.0 rating. After that, Scandal managed 6.2 million viewers and a 1.6 rating. TGIT is not the powerhouse it once was and there's every reason to believe that there will be big changes on ABC next fall. 
And elsewhere around the dial:
On Fox, the soon to conclude American Idol (7.9 million viewers/1.7 rating) was steady.
On NBC, You Me & The Apocalypse (2.7 million/0.6 rating) and Shades of Blue (5 million/1.0 rating) remained miserable. Sandwiched between them was an encore of The Blacklist (3 million/0.6 rating).
On The CW, it was encores of Legends of Tomorrow (1.2 million/0.4 rating) and The 100 (0.8 million/0.3 rating).
And on CBS, it was NCAA Basketabll (6.2 million/1.9 rating).
Paul Dailly is a staff writer for TV Fanatic. Follow him on Twitter.