It's official: Grey's Anatomy will not be coding any time soon.
Not by a long shot.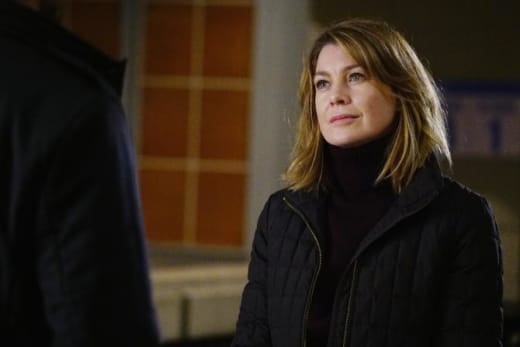 ABC shocked fans of this long-running series today when it announced that it has renewed Grey's Anatomy through the 2037-2038 TV season.
By the time the show completes its 33-year run, it will go down as the longest-running drama in the history of network television.
"It really helps to have a confirmed end date," said creator Shonda Rhimes in response to the news. "Now I can more easily plan out where Meredith will be once the doors to Grey Sloan finally close."
According to network executives, the decision to give Grey's Anatomy this sort of record pick-up was a no-brainer.
"Shonda has proven time and again that you can't kill the show's ratings, no matter how many characters she kills off in horrible accidents or natural disasters," an executive joked.
Star Ellen Pompeo, meanwhile, says she's excited to finish her "career" by "playing for just one team," adding:
"Maybe Meredith will be ready to move on from Derek by then!"
Fans can also expect ABC to show the same kind of faith in Scandal, likely renewing Shonda's second smash hit drama for another few decades or so in the near future.
They just may need to wait for us to make that announcement on April 1 of next year.
Because this is totally an APRIL FOOL'S JOKE!!!
(Sorry. We had to. But Grey's Anatomy really isn't going anywhere for a very long time.)
Matt Richenthal is the Editor in Chief of TV Fanatic. Follow him on Twitter and on Google+.