With the future of Castle hanging in the balance, it appears that ABC is keeping certain cast members while letting others go.
According to TV Line, Jon Huertas has signed on for a possible Castle Season 9. 
Huertas, who plays Det. Javier Esposito, has been with the show since Castle Season 1 Episode 1.
Fellow cast members Nathan Fillion and Seamus Dever have already signed new contracts.
Rumor has it that ABC is looking to sign original cast members Susan Sullivan (Martha Rodgers) and Molly Quinn (Alexis Castle), as well.
We hear that even newcomer Toks Olagundoye (Hayley Shipton) is being courted for a possible new season.
Last month, ABC made the decision to tell the show's female star Stana Katic, who plays Kate Beckett, and costar Tamala Jones, who plays Lanie, that they would not be asked back for another season.
That decision has led to a fan outcry about the end of the Caskett romance, a romance that, at the start of Castle season 8, current co-showrunner Terrence Paul Winter described this way…
"It's always been about the Castle-Beckett love story. That's steeped in the DNA of the show, and that's what it will always be."
So why cut the love story's leading lady?
ABC's official reason is budget cuts for the aging series. 
Fans had even started their own #SaveCaskett #CancelCastle campaign in the hopes of the core couple finding their happy ending. 
But, is it too late?
According to executive producer Alexi Hawley, if the show is renewed for season 9 by Friday, May 13th, Castle Season 8 Episode 23 will have a "dynamic" ending which will help usher fans into the altered version of Castle for season 9.
If ABC chooses to cancel the show, an alternate ending has been filmed that fans hope will give them more closure and a chance for their favorite couple to get some sort of happily ever after.
Will you watch a new season of Castle without Kate Beckett or the Caskett love story?
If you're looking for classic Caskett, you can always watch Castle online here at TV Fanatic.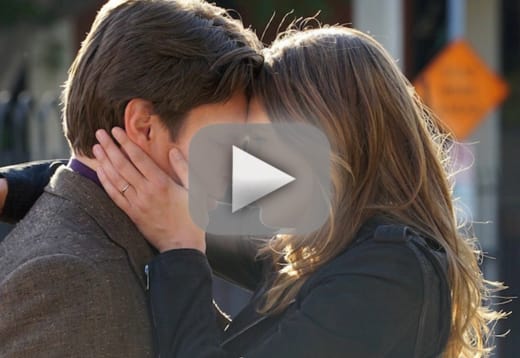 C. Orlando is a TV Fanatic Staff Writer. Follow her on Twitter.