Scream Season 2 Episode 1 Review: I Know What You Did Last Summer
Paul Dailly at . Updated at .
Scream is back and better than ever!
On Scream Season 2 Episode 1, the Lakewood 6 (Is anyone else loving that term for the survivors?!) tried to move on with their lives, but it didn't quite pan out. 
The opening scene was fantastic. It was very reminiscent of Scream 2, and it's pretty darn evident that this time round the powers that be will be staying more true to the movies.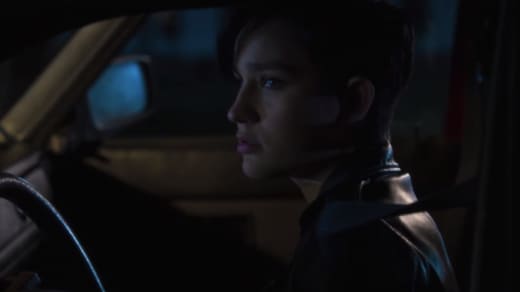 Scream Season 1 wasn't a terrible first stab at the TV show, but it just wasn't great. Thankfully, it seems that changes behind the scenes have helped the show for the better. 
The loss of Jake was horrible, but expected. You don't say "I love you" to your crush and make it out alive. I actually thought we were losing him at the scene in the swimming pool. 
It was only a matter of time before the killer took the first stab. At this point, I have no idea who this new killer is. 
Considering the camera was recording everything about his death, we could assume that he's very much alive and working with someone else. 
It wouldn't surprise me with him, but if he's really dead, it's upsetting.
There's also a huge possibility that Audrey was blackmailed to carry out the killing, and we just didn't get to see that scene to leave us on the edge. 
The whole thing with Audrey being in cahoots with Piper is a thrilling change for the show. We don't quite know how much she was in with her and if she physically killed anyone herself, but there's always a possibility. 
The thing is, Audrey is going to be playing this game of cat and mouse with this new killer pretty much all season long. 
The killer isn't scared to expose her. That would probably just put her in the frame for any future killings. 
Can you imagine Brooke after she finds out about Jake's demise? Then, if she finds out Audrey was part of it before??
Let's just say Audrey is in for a tough time of it this season, and she kind of deserves it. I totally understand that she felt isolated because of the way she was treated by her peers, but that doesn't give her the right to go around getting people killed. 
That's far from okay, and she kind of needs to get her comeuppance. I'm surprised that Noah still hasn't figured out her part in all of it. 
Heck, it would be awesome if this new stalker was Noah just getting revenge on her and all, but that won't be the case. 
She was totally right to stab the kid at the start. She did think she was going to die, so there's that. It still doesn't make up for her part in all of the previous murders, though.
Of the new crop of characters, Zoe is the front runner. She was so nice to Emma when everyone else was judging her. I'm sure they will make great friends throughout the season. 
That's if Zoe isn't next on the killer's hit list! The new dude in class was pretty damn weird. He's the sheriff's son and totally has something against Emma. 
Let's hope this one isn't her brother. Daisy would have a lot of explaining to do about this one!
The wallpaper on his tablet was also pretty out there. Why would you have a drawing of a chick with blood all over her face when you you don't even know her?
It kind of speaks for itself, right?!
Things with Emma are pretty weird right now. She came home after a break from reality, but if the bloodshed is kicking off again, will she really be able to stick it out in Lakewood?
Thank you for tonight and for keeping in touch. It means a lot.


Emma
It sure seems like the story of Brandon James isn't over, and there's still much to be uncovered. If they want to keep up the momentum, they should keep Emma single. We need to see how these crazy dreams play out from her perspective. 
Did anyone pick up on the pig toy upside down before Jake was taken? That's got to have something to do with Emma's dream!
"I Know What You Did Last Summer" was a thrilling hour of this MTV horror series. It's evident that the show is going from strength to strength to deliver the shocks for us this time round and we're in for a very interesting summer. 
Remember you can watch Scream online right here on TV Fanatic. Get caught up on all the drama now!
Note: Scream Season 2 Episode 2 airs Monday June 6 at 11/10C
Here's a look at the rest of the season: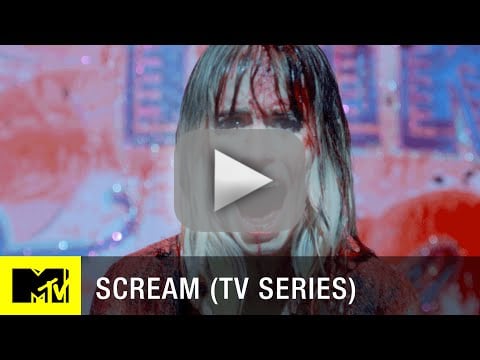 Paul Dailly is the Associate Editor for TV Fanatic. Follow him on Twitter.