Martha ended up in the bed of a murder victim in Castle Season 8 Episode 20 and, for Martha Rodgers, the reasons made perfect sense.
How is that for an intriguing tease?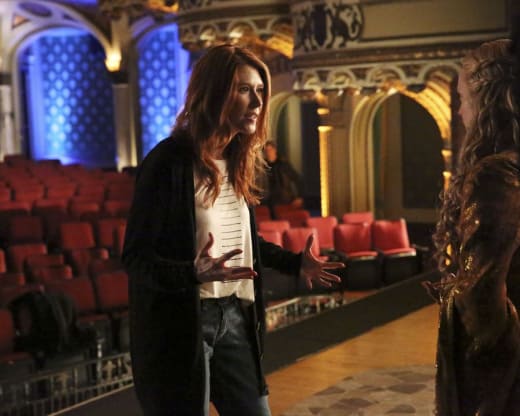 When an actor known for his cheesy movie roles takes on Shakespeare, he ends up dead before the curtain ever rises. 
Beckett, Castle and the team find out he had a whole list of secrets that led to his demise.
But best of all, if you watch Castle online, you'll get to see Ryan and his daughter Sarah Grace sing while Uncle Javi dances. How can you pass up that?
C. Orlando is a TV Fanatic Staff Writer. Follow her on Twitter.