Game of Thrones Round Table: Will Arya Die?!?
Paul Dailly at .
Things got pretty crazy for the Hound, right?!
He returned on Game of Thrones Season 6 Episode 7, but his old friend, Arya, may just have sealed her fate.
Below, TV Fanatics Meg Bonney, Jim Garner and Caralynn Lippo discuss that big return, Arya's fate and what Daenerys will do.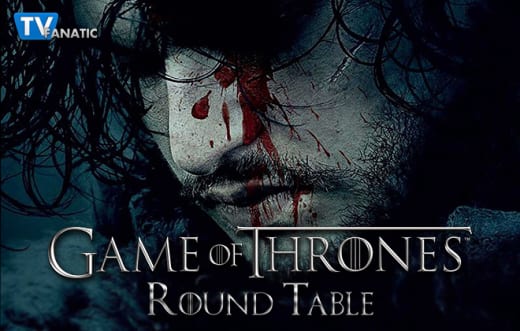 React to the Hound's return.
Meg: I don't know when or why it happened, but it reminded me of how much I truly love the Hound. I like that he has started to reflect on his life and what he has done. I really hope that he will somehow find Arya again because I loved them together. 
Jim:  I agree with Meg that I'm glad he is back and reflecting on what he did that was evil in his life. I suspect that he is about to visit great violence on the men who slaughtered the people he was living with, but this time its the right thing to do.   
Caralynn: It was very random (and there are SO many character returns/resurrections this season) but i'll forgive the randomness because I really like The Hound's character. His "bond" with Arya was really unique and compelling and like Meg I was glad that he returned a (sort of) changed man.
What will become of Arya?
Meg: I think that she staged that. There is no way that this is how Arya's story ends! And like I said, I would really like to see her back with the Hound. How great would it be to have Cersei and the Mountain come face to face with Arya and the Hound?!?
Jim: I suspect that she will stumble her way back to the theater performance company for help and that is going to influence the next part of her story. Given that she didn't have Needle with her, I kind of wonder if it was Jaqen H'ghar giving her a chance to get away to repay the debt of helping him get away. 
Caralynn: Has to have been staged. I can't believe Arya would let her guard down like that, after everything that's happened -- she would know that Jaqen/the Waif wouldn't just let her get away unscathed. In other news, I am so looking forward to Arya taking down the Waif, I can't stand that girl.
What did you think of Jon and Sansa looking for numbers for their army?
Meg: I like that it wasn't super easy. We are really seeing the effects of Robs brief rule. I think that Sansa will call in Little Finger to help. He owes her big time. 
Jim: I'm wondering how long it will take for the letter Rob wrote declaring Jon Snow as Jon Stark to turn up. I remember Jon having some "documents" drawn up in case things went bad. I just don't remember who ended up with them. I figured this search for men was going to result it in coming out. 
Caralynn: Sansa's letter was almost definitely to Littlefinger. Despite her personal (and very, very justified) misgivings about him, she knows that his methods of persuasion are unmatched. She'll know that he'd be incredibly useful in gathering the necessary numbers for the reclaiming of Winterfell. I also just LOVED Lyanna Mormont so I enjoyed this plot for that meeting along. That little girl is a total boss.
Will Yara and Theon really be able to get Daenerys to side with them?
Meg: For sure! She needs boat and they have them. She needs to get to Westeros already. Like yesterday. 
Jim: I'm hoping Meg is right and that they will be able to team up. It would be kind of cool to see how Westeros reacts to the mother of dragons. Which reminds me, what happened to the two Tyrion let loose?   
Caralynn: Almost definitely. I feel like all Daenerys has been talking about recently is needing her boats. That's not a coincidence. There is little to no reason for her to refuse an alliance with people who are ready and willing to back her and provide said boats.
Will Cersei change things up in order to get back on top?
Meg: She will never be content unless she is on top but I don't think she will risk her sons safety to do it, even if he is a spineless little jerk. 
Jim: I suspect that Cersei is going to over step this time. Unlike Joffery, Tomen has his eyes open to what his family is doing. And I have to disagree with Meg on him being spineless, he sent Jaime away very directly.    
Caralynn: Tommen is definitely going to die but I don't know whether it will be this season or next. I'm really completely over his rule and I agree with Meg that he's spineless -- he only ever takes definitive action when he's got a persuasive person whispering in his ear. I have no idea what Cersei's game plan is, especially since her attempt to team up with Oleanna didn't work.
Will Jaime be able to take down Bryden?
Meg: Jaime has a crazy ability to get stuff done, even when it seems unlikely. I don't know how exactly but yes, I think Jaime will beat the Black Fish. 
Jim: I don't know if it will come down to a fight of the Black Fish and King Slayer. Though I will say that I'm with Bronn, I'm betting on the old guy in that fight.  
Caralynn: Never underestimate Jaime's drive to get back to his sister-lover. Barf. (So, in other words: Yes, I think he'll take him down because he's got tons of motivation to do so.)
Here's your first look at Game of Thrones Season 6 Episode 8: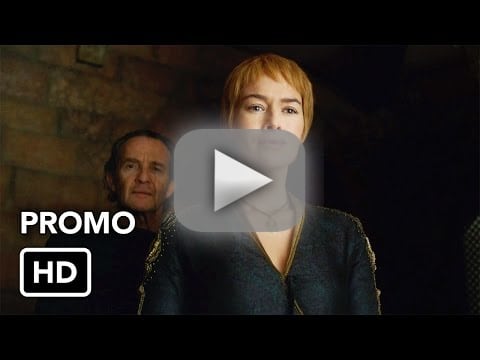 Paul Dailly is the Associate Editor for TV Fanatic. Follow him on Twitter.