There's no surprise here.
Homeland Season 6 is in tune with the current political culture as they've already cast a female in the role of President-Elect.
Elizabeth Marvel will be playing Elizabeth Keane (no relation to The Blacklist's Elizabeth Keen), the next President of the United States, when Homeland returns in January 2017.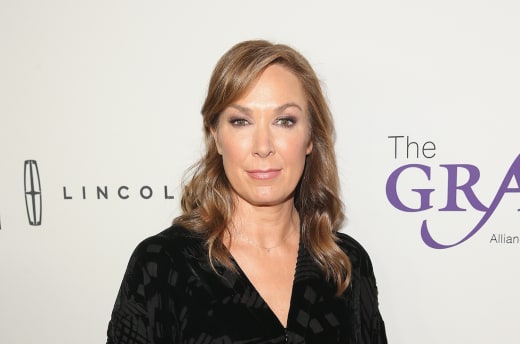 Homeland will be debuting a bit later than usual this coming season.
I note that due to the storyline of the critically acclaimed series sixth season.
The entire season will take place during the time between the election of one president and the time before the newly elected president, Elizabeth Keane, takes office.
If Homeland had started in the fall as usual, it would have played out in almost real time.
As it stands now, it will premiere probably just before the actual inauguration of the 45th President of the United States of America, and at the tail end of the genuine time period from their story.
It can be a very complex time in American government, when the country is at its most vulnerable, as the competing interests of the outgoing and incoming administrations are on shaky ground.
Marvel's Elizabeth Keane also appears to be modeled very closely to Hillary Clinton.
She's brusque, charming and bright and a former senator from New York.
It's during this time that Carrie Mathison will be arriving back in New York City.
And it's easy to see why Marvel will be a central character to whatever action is about to play out on Homeland.
As the president-elect from New York, she'll most likely still be in her home state. If something is about to take place, can you imagine the test she would undergo even before she takes office?
Yikes. 
Let's hope the writers of Homeland don't know something we don't know!
Marvel is no stranger to the fiction world of politics on television. She played Heather Dunbar on the Netflix series House of Cards.
What do you think of her casting and the mirroring of our current political climate on Homeland? Ready for a new season?
If you need to catch up with Carrie's life, you can watch Homeland online well before January to so so.
Carissa Pavlica is the managing editor and a staff writer for TV Fanatic. She's a member of the Broadcast Television Journalists Association (BTJA), enjoys mentoring writers, wine, and passionately discussing the nuances of television. Follow her on Twitter and email her here at TV Fanatic.