The Vampire Diaries: Concluding After Season 8!
Paul Dailly at .
The Vampire Diaries is finally coming to an end. 
Julie Plec confirmed the news at the San Diego Comic-Con panel for the show.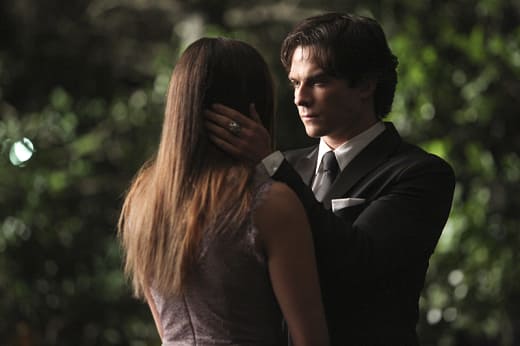 The Vampire Diaries Season 7 concluded in very ominous fashion. 
Damon and Enzo were pretty much consumed by darkness and working with whatever the heck came out of the vault. 
Didn't anyone ever tell them that nothing good ever comes out of vaults?
The CW series managed to get a new lease of life when Nina Dobrev departed at the conclusion of The Vampire Diaries Season 6. 
Julie Plec has made it common knowledge that she fully expects Nina Dobrev to appear one last time on the series. 
Elena may be having a long nap, but expect her to pop back up for some Delena goodness before the series signs off for good.
The news that the show is coming to a close doesn't come as much of a shock. 
Kat Graham already announced that she was leaving the show after Season 8, with reports suggesting that Ian Somerhalder would follow suit. 
Heck, he even basically confirmed the demise of the show when he addressed the pick-up. 
He quickly backtracked when it became obvious he wasn't meant to announce it. 
Now, all we can do is speculate how the last hurrah will play out for the residents of Mystic Falls.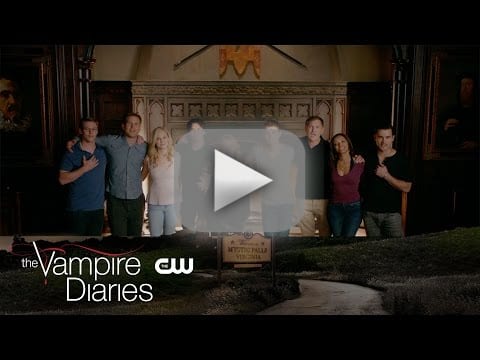 There will no doubt be a whole host of past characters returning for at least a guest stint. 
Is there the possibility that some of the characters could move to New Orleans to hang around with the Mikaelsons over on The Originals?
Will The Originals even make it to Season 5?
So many questions are up in the air at this stage. 
We need answers!
Hit the comments below!
THE VAMPIRE DIARIES WILL KICK OFF ITS FINAL SEASON ON OCTOBER 21 AT 8/7c.
Look for TV Fanatic to honor one of our all-time favorite shows in a variety of ways until the very last second of the very last episode.
Paul Dailly is the Associate Editor for TV Fanatic. Follow him on Twitter.