Last year, Celebrity Family Feud beat out Big Brother several times, but the tables have turned this year. 
CBS: Big Brother (5.8 million/1.8 rating) ticked up from last week. Encores of Madam Secretary (3 million/0.4 rating) and Elementary (2.5 million/0.3 rating) filled the rest of the eye network's night. Next week, summer flop, Braindead will move into the 10 PM slot.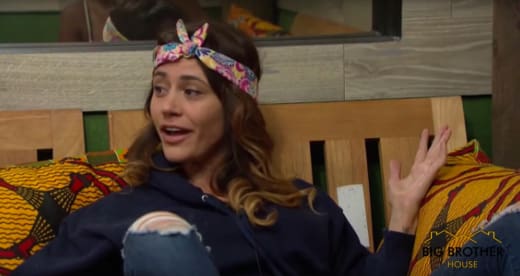 ABC: Celebrity Family Feud (7.5 million/1.5 rating), The $100,000 Pyramid (7 million/1.4 rating) and Match Game (5.8 million/1.2 rating) were all in line with last week. Fun fact: ABC's summer line-up is performing better than their regularly scheduled programming on the night during the 2015-2016 season!
NBC: It was encores of Hollywood Game (2 million/0.4 rating) Night and American Ninja Warrior (2.6 million/0.8 rating).
Fox: It was encores of The Simpsons (1.5 million/0.6 rating), Brooklyn Nine-Nine (1.2 million/0.5 rating), Family Guy (1.6 million/0.7 rating) and Last Man On Earth (1 million/0.4 rating). 
What's your favorite show on Sunday nights? Does Big Brother deserve to be beating ABC's line-up? 
Hit the comments!
Paul Dailly is a staff writer for TV Fanatic. Follow him on Twitter.