All of the crazy twists on Big Brother seem to be paying off for the reality series. 
CBS: Encores of The Big Bang Theory (6.7 million/1.3 rating) and Life in Pieces (5 million/1.1 rating) led into Big Brother (5.8 million/1.8 rating). DNC (3.3 million/0.8 rating) coverage closed out the night.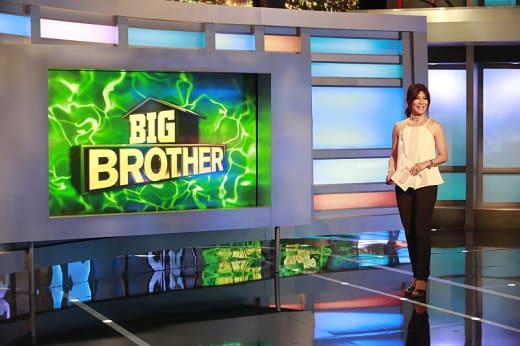 ABC:  Battlebots (3.4 million/0.8 rating) was even, but Greatest Hits (2.4 million/0.6 rating) took a tumble. DNC (3.2 million/0.7 rating) coverage closed ABC's night.
NBC: It was an encore of Running Wild With Bear Grylls (3 million/0.7 rating), an original Hollywood Game Night (2.7 million/0.7 rating), followed by DNC (3.7 million/0.9 rating) coverage.
Fox: Home Free (1.9 million/0.5 rating) aired a double episode.
The CW: Beauty and The Beast (0.9 million/0.2 rating) was in line with its season average. Elsewhere, it was an encore of Legends of Tomorrow (0.9 million/0.3 rating).
Paul Dailly is a staff writer for TV Fanatic. Follow him on Twitter.