The Teen Choice awards can never seem to pull in a crowd. 
Fox: Teen Choice Awards (1.8 million/0.6 rating) may have caused a storm on social media, but that didn't translate to much on traditional ratings.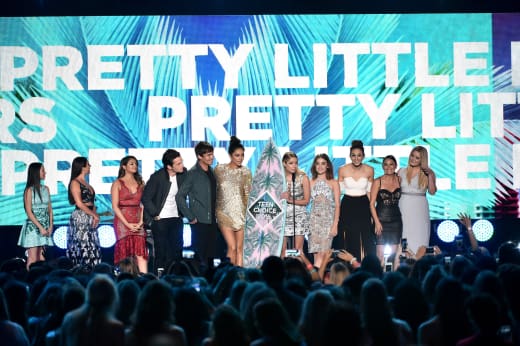 CBS: CBS shows were delayed by around 40 minutes on the east coast, so the numbers are subject to change. Big Brother (5.9 million/1.6 rating) took a tumble from last week. An original BrainDead (2.8 million/0.5 rating) appears to have experienced an uptick.
NBC: It was encores of Hollywood Game Night (1.9 million/0.5 rating) and American Ninja Warrior (2.5 million/0.8 rating).
ABC: Celebrity Family Feud (7.2 million/1.4 rating), The $100,000 Pyramid (6.5 million/1.2 rating) and Match Game (5.4 million/1.1 rating)were in line with last week's ratings.
Paul Dailly is a staff writer for TV Fanatic. Follow him on Twitter.