We recently had the opportunity to interview LaRoyce Hawkins, who stars on Chicago PD as Detective Atwater, about the upcoming season.  
He had plenty to say on all sorts of topics, including the highly anticipated season premiere, what's to come for his character, crossovers, and so much more! 
Not only did he provide us insights into what's to come, but he gave us some of his own thoughts and hopes for the series as well. Check out what he had to say below!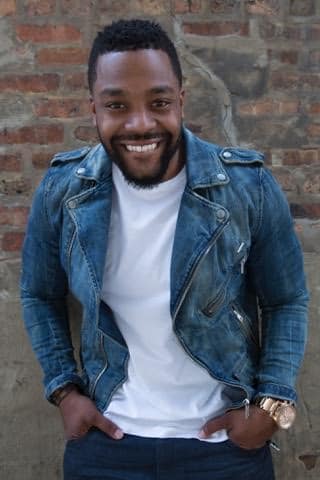 TV Fanatic: What can you tell us about the premiere?
LaRoyce Hawkins: I can tell you I think people are going to enjoy it. I think right at the end of the episode is when you truly appreciate it because of the way it twists. We know that Voight saved Lindsay's life back when she was like 15 years old, and he's the reason why she was able to turn her life around. In the premiere, she's gonna return the favor in a very interesting way. I think that's powerful for the audience to watch. I think they're gonna dig it. It's going to set the tone pretty well for the rest of the season.
Is Voight still in charge of Intelligence?
I don't want to say. We found Voight getting into...he got himself into some trouble, I guess you would say, at the finale of last season. I don't want to give it away, but you will be interested to see where the power finds itself. 
What's coming up for Atwater? Will he have any independent story lines or romances this year?
I know Atwater is definitely going to be put in a position where he has to step up, be a lot more prevalent, not just on the team or in the unit, but as a character in general. I think even in Episode 2 we might start to see some characters from Atwater's life, see his influence in certain areas of the 'hood, get an idea of his background and where he's from because we're going to get introduced to some of his friends that are still very involved in gang activity, and drugs, and things of that nature. 
Is there anything specific you'd like to see done with Atwater that hasn't been done, or is there anyone you'd like to share more screen time with?
From what I understand, this season we'll see a lot more screen time with me and Patty (Patrick John Flueger), who plays Ruzek, and I think that's gonna be interesting. I love working with Patty. Patty's one of my favorite people, not just from the show. But you know, I'm not sure when it's gonna happen or if it's gonna happen, but I think Atwater might be the only character from the show who hasn't had a love interest or any kind of romantic activity that we know of in his life. So it might be cool to see him like a woman, or a woman like him. 
The Chicago Justice backdoor pilot episode tackled current events. Do you think there will be any more episodes that kind of address the climate around the police right now?
Yeah there definitely will, and I'm excited about that. I think it's important for us to give a well-rounded perspective of what that climate feels like in Chicago. I think with past episodes where we did black specific or police specific situations, it balanced in telling both sides of the story. I think we can look forward to seeing more of that this season also, even earlier in the season. Usually it takes us awhile to warm up into that, but I think we're going to dive into those kinds of issues a lot sooner than expected. 
You're a Chicago native right?
I'm from Harvey specifically, but yeah, Chicago native. 
What's it like being able to film in your hometown? Do you feel the show accurately portrays the city?
I think it does in a lot of ways. The camera loves Chicago and we've had great directors and cinematographers that have come in and just captured the beauty of the city. I think Chicago natives truly enjoy seeing some of their favorite spots. I think this year we can kind of expect to get even more authentic and more genuine in how we capture the lives of both criminals and the crime fighters.
I think the fabric of Chicago has a lot of good, a lot of bad, and a lot of ugly, and we wouldn't be true to the city if we didn't try to depict every facet of what makes up Chicago. It's not a perfect city, but it's a beautiful city. The people here are amazing. Chicago is like middle America. We're like the heart of this nation.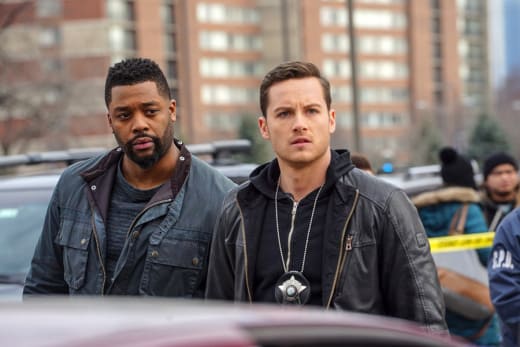 Do you know of any upcoming crossover events yet?
What might shock the world, and I think they're trying to...I feel like Dick Wolf has already made history with the way he's established his franchise and his universe that he's created on NBC. I think if he has his way, he's going to try to do a powerful five-way crossover that's going to include the Chicago series' as well as Law & Order. Not saying it's going to happen yet, nobody told us. That's what I would like to see happen.
That would be a pretty epic crossover. 
Right? Just to do it. I mean, it's gonna drive people crazy with schedules, and the network, and all the individual shows trying to figure that thing out. Crossovers are hard to do internally. It's a terribly difficult thing to flow. The five-way crossover would be epic. I think there will be a lot of Chicago PD and Chicago Justice crossovers. I think you'll be interested to see how the characters from those two shows specifically inform each other.
Do you have a favorite episode or is there a particular case that stands out for you?
So far I think one of my favorite episodes has been last season. I think it was Episode 16, "Cases That Need to be Solved." It was loosely based on a true story that actually happened in Chicago where a young kid was gunned down in an alley by himself because of gun violence and gang related situations. That episode stood out because I think that's one of the examples of something that we did that had a very good balance of telling both sides of the story effectively and honestly. 
What do you think the next Chicago spinoff should be, if you could pick?
If I could pick? You know what I think would be very dope and very relevant, because I think it sees everything anyway? Chicago Public Schools. 
That would make sense. That would fit. 
Yeah, I think that would make sense. The kids in the system is a reflection of everything we may or may not see in the streets, in the courtrooms, in the hospital. So why not?
Is there anything you can tell us about Burgess' new partner?
I can tell you that she's a little, well not a little, she's a lot prettier than the partners Burgess had in the past. Considering myself and Brian Geraghty, I think her partners just get progressively better looking. She started off with me and that was obviously not a good look. Then Brian Geraghty came in and that changed things a little bit, but he obviously wasn't pretty enough either.
So now we have Li Li, who came in to play Tay. I think there's going to be some dope girl power that's going to manifest itself with Burgess and her new partner, of course Platt, and we can throw Lindsay into that mix too. There're a lot of guys. It's almost a testosterone driven show a little bit. You know Voight and Atwater, they're just so manly. We need some women love in there. 
Well maybe the new partner can be your new love interest. 
You know? I wouldn't be opposed to that, if that was to happen. I would never disagree with that. 
Make sure to tune into Chicago PD Season 4 Episode 1 on Wednesday, Sept 21!
Stacy Glanzman is a staff writer for TV Fanatic. Follow her on Twitter.