The Vampire Diaries Cast Previews Season 8, Resident Evil and HERO HAIR!
Miranda Wicker at .
When The Vampire Diaries Season 8 returns TONIGHT, our favorite supernaturals will face an evil unlike anything we've ever seen before. 
In a series of interviews with TV Fanatic, cast members teased this season is going "super dark" as their joint quests to rescue Damon and Enzo from the darkness which ensnared them on The Vampire Diaries Season 7 Episode 22, a darkness no one expected to be lurking behind that cave wall, take center stage.
What does Ian Somerhalder have to say about storylines to come, for example?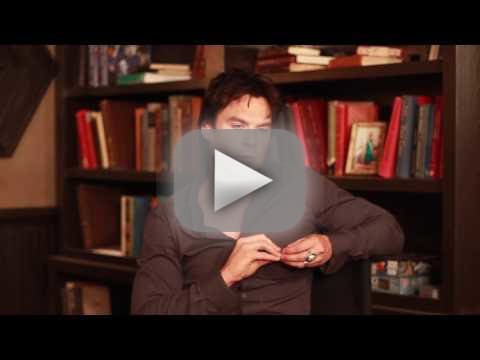 But that's not all we talked about during our (maybe final! SOB!) set visit! 
We asked ALL the questions (except Delena. Sorry guys! I can explain!) and got as many answers as we were legally allowed to reveal, including: flashbacks, Top 3 Favorites, preferred ships, and HERO HAIR!
Somerhalder is quite the chatty guy, and you never quite want to stop listening to his theoretical musings on modern culture and popular commentary, which is why we have no Delena scoop at this time. (Again. SO SORRY! I WANT TO KNOW TOO!)
Plus? It's not like anyone would have told us whether or not we might see a return of Elena Gilbert before the series wraps in Spring 2017, you know? That will be a secret more tightly held than whatever the Armory had locked away in that cave. 
From Paul Wesley, we can expect another season of Hero Hair and then? Then it's...well, he's not sure. But he IS making some changes to his appearance as soon as he's clear! 
Don't worry! That chiseled jaw of his will stay for a long, long time.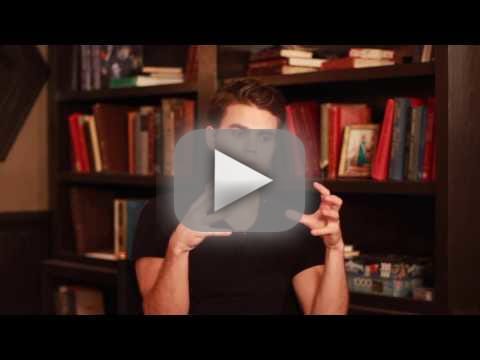 Wesley takes a turn behind the camera for one of The Vampire Diaries Season 8's early episodes and teases that Stefan's primary focus is finding and rescuing Damon from the evil within.
It seems not all that different from previous seasons when Damon went dark, and yet something feels more ominous about this. As the final season, the stakes are higher when it comes to getting all the characters to a place of closure with which both writers and fans can be happy.
Candice King, always lovely to interview, gave us scoop on Caroline Forbes!
Caroline, ever the amazing girlfriend, is solidly focused on helping Stefan find Damon and balancing Steroline with her time as a MOM! (I've seen the set of the twins' bedroom. It's a girl's dream room and totally adorable. Trust!)
Steroline or Klaroline? I WON'T TELL! But King will, so you'll have to watch the video to find out which ship she's pulling for!
As for our resident humans, Matt Donovan and Alaric Saltzman are teaming up for The Vampire Diaries Season 8. 
They're tackling the evil the Armory kept locked away and Alaric's playing...archaeologist? 
Well, not exactly, but Matt Davis did tell us that as they start digging into the Armory's caves, more and more artifacts are unearthed, and that sounds a lot like digging up things better left buried, right?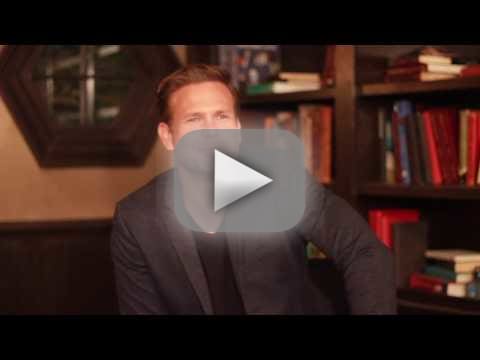 In addition to being human, these two share a uniquely terrible run with women. 
No, but really. 
Roerig wants the world to know it's not because Matt Donovan is a bad lover. He's just really, really, REALLY unlucky, and also done with dating. 
When asked if he ever expected Matt to become supernatural, Roerig says yes. He thought Matt might make a transition or be killed and even he's shocked that Matty Blue Eyes is still around! 
(No one is more shocked than us, Zach. Promise. We love you.)
In addition to previewing The Vampire Diaries Season 8, cast members also gave us highlights of their favorite moments from the past eight years. EIGHT YEARS, y'all. What a ride!
Are you ready for The Vampire Diaries Season 8 Episode 1 tonight? What shocking twists are you expecting or hoping will take place? Do you WANT to see Elena Gilbert's return before the series ends? Sound off in the comments below and head back here immediately after the premiere for our full review!
Miranda Wicker is a Staff Writer for TV Fanatic. Follow her on Twitter.