Stefan Salvatore will be a man on a mission when The Vampire Diaries Season 8 kicks off this Friday night.
Oh, yes, The Vampire Diaries is finally back in our lives.
Its final season gets underway on October 21.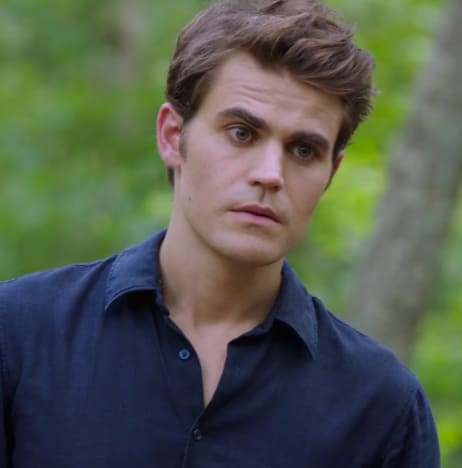 In the following clip, we see Stefan and Bonnie walking in the woods, with the former talking about clues (that is, dead bodies) that may lead them to Damon and Enzo.
No one has seen these two since the end of last season, when whatever the heck was in that vault took them over and caused them to go on a killing spree.
Stefan is determined to track his brother and quasi friend down.
But Bonnie is near the end of her magical rope.
It's unclear how much time has gone by since we last saw our favorite Mystic Falls residents, but it's clearly been awhile. They've obviously been searching and searching and searching.
And coming up empty.
And Bonnie doesn't want to search anymore.
Fortunately, Stefan is there to give her a pep talk and he appears to snap Bonnie out of her pessimistic funk. But only to a point.
She still doesn't want to get her hopes up too high because "hope hurts."
We feel her pain. Bonnie has gone through a whole lot.
The Vampire Diaries Season 8 Episode 1 airs this Friday at 8/7c on The CW.
Check out the first clip from "Hello Brother" below.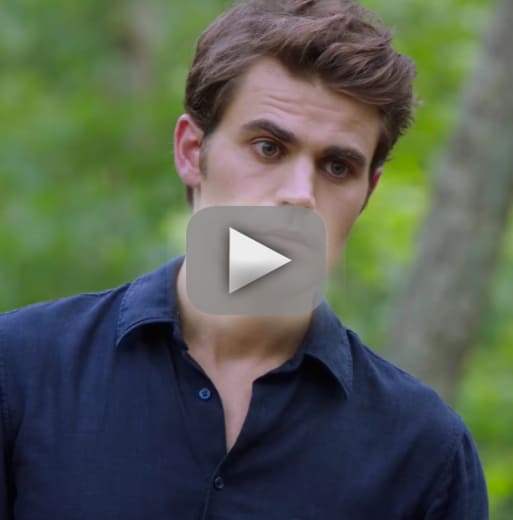 Matt Richenthal is the Editor in Chief of TV Fanatic. Follow him on Twitter and on Google+.