Bull Season 1 Episode 7 Review: Never Saw the Signs

Christine Orlando at . Updated at .
Much like Marissa, I never know whether to be scared or impressed by the tactics of the Trial Analysis Corporation. Bull Season 1 Episode 7 had me feeling both. 
It was difficult not to sympathize with John Philips. He'd gotten into a horrible traffic accident that killed his wife, but it was equally difficult to see how the event could end up in a manslaughter charge.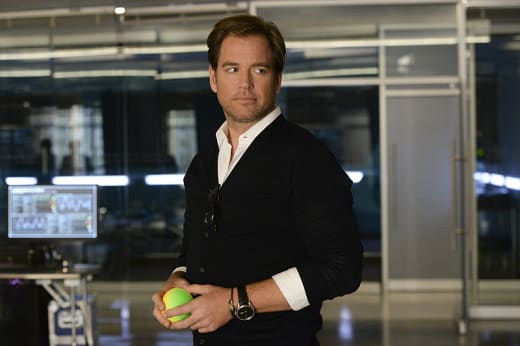 State Assemblyman's Trevor Dormit's spin that John was a "maniac, drunk driver" was heavy handed at best and a complete manipulation of the facts at worst. 
John was driving 11 miles over the speed limit. I don't know what the roads are like where you are, but in the NY tri-state area, that may be ticket worthy but it's considered more normal than reckless. 
Also, John's blood alcohol level was only .04, below the legal limit; in other words, he wasn't drunk at all.
Dormit was the obvious villain in all of this. As pointed out in this Bull quote…
Classic high conflict behavior; instead of solving problems he likes to escalate them.

Bull
Part of the fun was seeing Bull and Bennie coach Gill on how to be a trial attorney. Despite his initial awkwardness, he was a quick study. I didn't like him quite as much as I enjoyed Liberty, but he had his moments, the best of which was calling out Dormit for saying a question was moronic.
Name calling is not the same as giving an answer.

Gill
But it is a great way to deflect from answering it. 
Jason Bull was great with Carter, although I did worry about them throwing that ball in front of all of those flat screen TVs. It seemed like an accident just waiting to happen. 
When Gill balked at blindsiding John with the medical information about his son while on the stand, I had to agree with Bull's assessment…
Your job is to make sure that John does not rot in prison. Your job is to make sure that his son doesn't end up in foster care.

Bull
Exactly. I can't imagine that the kid would be getting physical therapy three days a week while in the foster care system. 
Overall, this show always leaves me wondering how much of what the TAC does is legal? Getting a list of possible jury members before voir dire even begins? Cable obtaining medical and insurance records? Is it possible that Dr. Bull and his team may one day have to defend themselves?
And what about the guy who hacked that road sign? I hope he covered his tracks, because if the DA's office can hunt him down he may be the next person charged with manslaughter.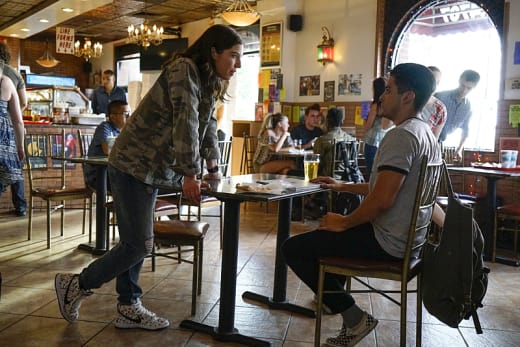 The last scene was the sweetest, as Bull told Marissa that he knew she was dating her ex-husband and that no matter what happened, she could always come to him. It was a moment that had me clamoring to find out more about Marissa and Jason's history. 
Check back next week to see my review of Bull Season 1 Episode 8 or if you want more you can watch Bull online here at TV Fanatic.
C. Orlando is a TV Fanatic Staff Writer. Follow her on Twitter.