If you watched Bewitched, you called upon Dr. Bombay every time you cut your knee. You just did. Bernard Fox passed away this week.
Starz has the return of an acclaimed series, a fan favorite Nikita actress is staging her series comeback, and Star Trek: Discovery found it's lead. 
Read on.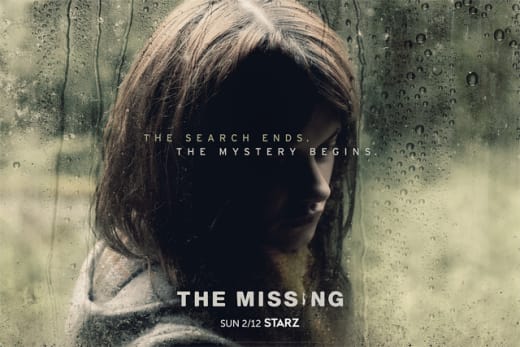 The Missing Season 2 from Starz has received a premiere date and some key art.
The second season is completely fresh, with a new case, a new cast in a new location.
The tagline is "The search ends. The mystery begins." The key art depicts the return of Alice Webster. Her return is a mystery in itself, but will also hold the secrets about another missing girl.
This eight-episode limited series will follow the parents of Alice, who went missing in 2003, Sam and Gemma Webster (David Morrissey and Keeley Hawes).
When, 11 years later, a girl claiming to be Alice Webster reappears, her return becomes suspicious when it is believed she holds the key to the whereabouts of Sophie Giroux, who has also been missing since before Alice.
The Missing will be told between three timelines and has already aired in the UK, garnering much praise from viewers and critics alike.
The Missing Season 2 will premiere on Starz Sunday, February 12 at 8/7c.
Lyndsy Fonseca is coming back to TV with a juicy role on Syfy's upcoming series The Haunted.
She's joined by Elizabeth Cappuccino, and will star as Juno, one of four siblings who reunite after the death of their parents.
Trying to reconnect and heal fractured relationships is one thing, but doing so while battling literal ghost from your past is another. That's what the Bradley siblings will have to do.
Juno's woman of science realizes she can no longer rely on facts alone while Cappuccino's Hester is searching for meaning and doesn't want to miss out on any fun along the way.
It's been a long time since we've had actual ghosts worked into a series full time, so this one sounds great.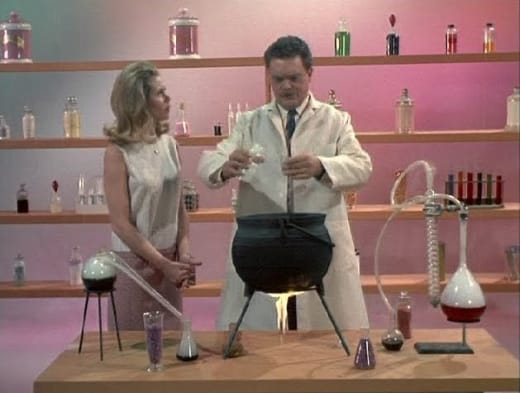 Calling Dr. Bombay! Calling Dr. Bombay! Bernard Fox, best known for playing Dr. Bombay on Bewitched, passed away yesterday at the age of 89.
The actor, who was also known for his role on Hogan's Heroes, died of heart failure while in hospital in Van Nuys, CA.
The Welshman had 30 film credits from 1956-2004 and one interesting fact stands out.
Fox starred in the first memorable Titanic movie, A Night to Remember, in 1958 as Frederick Fleet, in which he delivered the line from the crow's nest, "Iceberg dead ahead, sir!"and again in the 1997 hit Titanic as Archibald Gracie IV.
Star Trek: Discover has found its lead in The Walking Dead's Sonequa Martin-Green.
She'll play Lt. Cmdr. Rainsford, from whose perspective the show will be seen. It's the first time in Star Trek history a show hasn't been told from the point of view of the captain.
According to Bryan Fuller, the idea was always for this role to be filled by a non-white actress and the process led to Martin-Green.
Star Trek: Discovery is set to premiere on CBS in May 2017 before moving to CBS All Access. In all other countries, besides Canada, it will be distributed by Netlfix.
So...an international hit and not so popular in its native country? That could very well be the case if everyone doesn't buy into CBS All Access.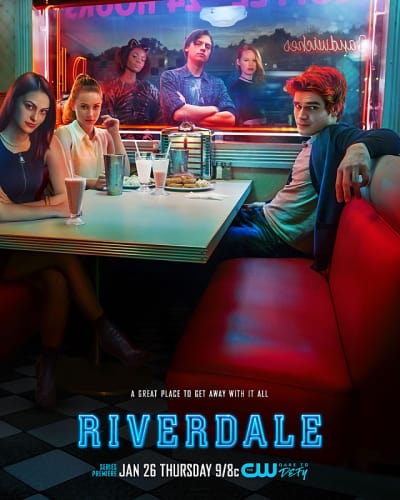 Pop's Diner is its own character on Riverdale, and it's featured in the key art released by The CW in advance of the premiere on January 26.
The tagline? A great place to get away with it all. Hmmm...will it really be that easy? We doubt it.
Inside Pop's you can see Veronica and Betty sitting across from Archie, while standing outside are Josie, Jughead and Cheryl. 
Press has been given access to the first four episodes, and this is not the Riverdale you've come to expect. It's almost otherworldly in atmosphere and tone. 
Yet, despite the mysteries of the town, under it all, they're just teenagers trying to find something real. Will they be successful? You'll have to tune in to find out!
Carissa Pavlica is the managing editor and a staff writer for TV Fanatic. She's a member of the Broadcast Television Journalists Association (BTJA), enjoys mentoring writers, wine, and passionately discussing the nuances of television. Follow her on Twitter and email her here at TV Fanatic.