Vanderpump Rules Season 5 Episode 6 Review: Pride

Sarah Hearon at . Updated at .
This year gay pride at SUR wasn't all angel wings and champagne floats.
Vanderpump Rules Season 5 Episode 6 featured the cast's reactions to the Pulse nightclub shooting in Orlando.
But before it got serious, there was drama that needed to unfold.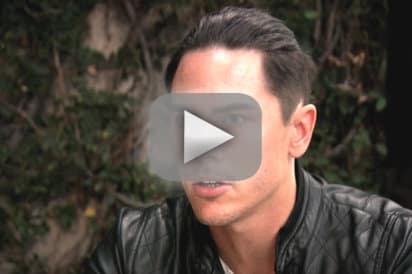 Lala announces she isn't wearing any underwear at the staff meeting, and it's disappointing Katie didn't try to punch her right there.
You can't do this job sober on gay pride.

Jax
After Ariana tries on the outfit (or lack there of) for SUR's gay pride party, Jax cannot look away. His confessional proves that some things never change.
If I could back in time, I would rather hook up with Ariana than Kristen. It's like night and day. Apples and oranges. I"m kidding, I would never do that to Tom. Again.

Jax
But seriously, this season could use a cheating rumor.
Forget "who is #UnderTheSheet," who got #LalasRangeRover is a bigger scandal. And the one I'm desperate for the answer too.
Ah, flashbacks to Stassi's birthday. It should be in the cast's contracts that they have to go to Vegas to celebrate Stassi...with chunky sweaters. 
I feel like that's a section conducive to winter bodies.

Stassi
Stassi decides to plan her birthday trip to Montauk (with the cast of Bravo's new show Summer House... hmmm) at SUR.
She serves Lala sass at the hostess stand, but then Lisa hands it right back to her.
We do do to-go food, you know?

Lisa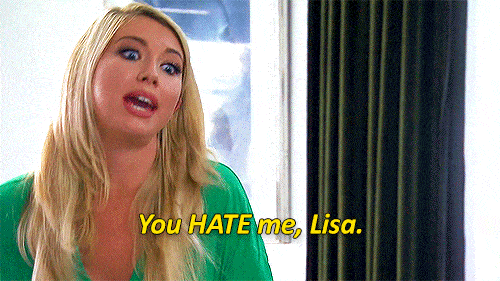 Ariana is planning a NASCAR birthday trip on the same weekend as Stassi's Hamptons getaway because Ariana's a cool girl.
The fact that Stassi and Ariana have the same birthday is truly a gift from the Bravo Gods.
Lala casually mentioning that she doesn't like to fly with "people" and likes to fly private is absurd.
And I don't buy it.
Plus the fact that she is flying Ariana and Tom to a football game to meet her boyfriend is not going to help the "sugar baby" rumors.
Lisa does not let the terrorists win and rocks her bright red hat and ball gown at the gay pride parade after the Orlando shooting.
She truly is an icon.
The gang gathers at Tom and Katie's house and Tom Sandoval has a breakdown.
I'm overwhelmed with this emotion of just... pride.

Tom Sandoval
It's hard to relive the emotions of that day, and seeing Stassi turndown a vodka soda reminds all of us that reality stars are people with feelings too.
The debate of whether or not to go to SUR after everything that happened is understandable.
Anyone would be scared to be at the center of the gay community the day after the shooting.
I have a newfound respect for Brittany, Jax, Ariana, Tom and Tom for keeping the party going at SUR.
You've got more balls than us.

Jax
Even if fireball shots are $11.
Tom and Ariana take back their reign as SUR's most functional couple after they both apologize for overreacting about the cocktail book.
Four for you Glen Coco, you go Glen Coco!
Even James doesn't know who Lala's infamous boyfriend is, and they supposedly broke up.
The real mystery is why these two haven't admitted defeat and just dated yet.
Purmp Rules looks to be back to its less serious ways next week.
In the meantime, watch Vanderpump Rules online via TV Fanatic.
Sarah Hearon is a staff writer for TV Fanatic. Follow her on Twitter.