The Vampire Diaries Round Table: Look Who's Back!
Paul Dailly at . Updated at .
Katherine Pierce is back!
Or, at least, on her way back.
That much was confirmed on The Vampire Diaries Season 8 Episode 14 when Stefan took down Cade. 
Below, TV Fanatics, Mandy Treccia, Justin Carriero and Paul Dailly, discuss the big twist, Damon's sacrifice and what's coming.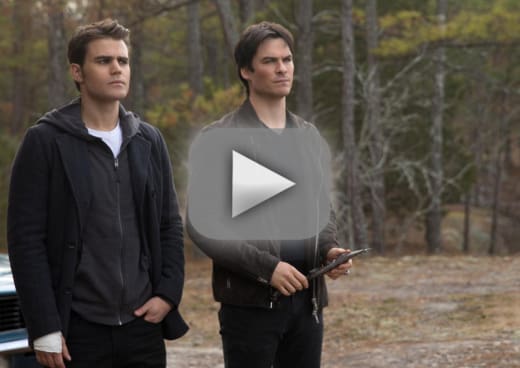 What did you think of Katherine becoming the Queen of Hell?
Mandy: It's the perfect twist. This story started with Katherine turning the Salvatore brothers into vampires. I'm so happy we've come full circle to her being the final villain. I can't wait to see her again.
Justin: I totally agree with Mandy! It's great to see everything go right back to the beginning to the cause of all their pain. Katherine seems like the perfect person who wouldn't just be condemned to hell but take the opportunity to rule it.
Paul: I loved it. As soon as Kai started explaining to Bon-Bon that there was more to the story, I sat there biting my nails, hoping it was Katherine. Like Mandy and Justin, it's the perfect way to bring this iconic series full circle.
There are so many possibilities right now because Katherine is going to be pissed with everyone for the way things ended. Additionally, I don't think she's going to be pleased with Caroline getting with Stefan.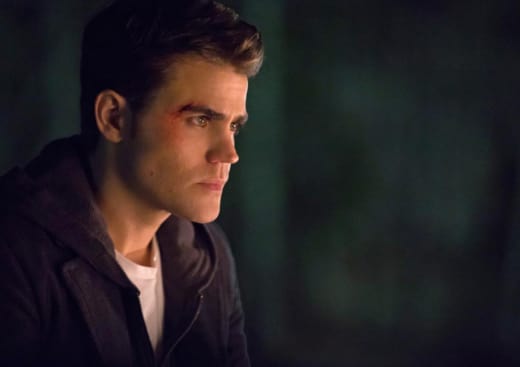 Discuss Damon's sacrifice.
Mandy: The scenes surrounding Damon's death were some of the best the show's done. I love him for making the least selfish choice possible. He's grown so much. Not only did he put Stefan and Elena ahead of him, he tried to do the same for Bonnie. It was a beautiful scene.
Justin: This was truly a redemption moment for Damon, especially after all of the selfish things he's done in the past. He didn't just say he would sacrifice himself, but he went through with it to potentially live an eternity in hell. This was, by far, one of the best scenes of the series.
Paul: All the negative things I've said about Damon over the years were washed away in one fell swoop. He proved that he was not always this selfish man who did things for his own benefit.
There was a very real possibility that he was losing everything, but he ensured his brother and lover were safe and that counts for a lot with me. 
Are you glad the wedding is back on?
Mandy: Absolutely. Like Caroline, I will forgive Stefan for anything. I loved his first proposal, but this one was so much better. He's finally going to stop running. I can't wait to watch them get married.
Justin: I'm still on the fence. I'm always #TeamCaroline, but Stefan still needs to win me over. As I've mentioned in past round tables, I'm not sure if he's warranted his happy ending yet based on many things he's done, especially this season.
Paul: As much as Stefan does not really deserve a happy ending, it will be good to see a wedding in Mystic Falls. Hopefully this one is not as deadly as Jo and Alaric's. Stefan really needs to do some more good deeds before I'll let him off the hook. 
Will we see Katherine next week?
Mandy: I think so. It might just be once at the end, but I'd be shocked if she doesn't appear on screen. I think most of the episode will build to the big reveal.
Justin: I'm crossing my fingers! Please let this happen. I miss Katherine so much.
Paul: I think we will see her, but not with Nina Dobrev playing her. She will be taking a vacation in a past character's body and will be causing a lot of drama at the wedding. Hey, everyone loves a difficult guest. 
Do you want Kai to appear once more?
Mandy: As much as I love Chris Wood, I think Kai got the ending he deserved. Trapped in a prison world once again while the twins are safe, and everyone can go on with their lives as he suffers.
Justin: If Kai didn't appear after this episode, I wouldn't be surprised. He got an ending that finished his story. However, I wouldn't turn down the opportunity to see him and Katherine working/appearing together.
Paul: He got his ending, and he stayed around for an episode more than I first thought he would when he returned, so leave these final two hours to really allow us to say goodbye to these characters. 
Eight years is a long time to spend watching a show, and I don't feel like we've had enough time with the characters to say goodbye. 
Remember you can watch The Vampire Diaries online right here on TV Fanatic. Get caught up now!
Over to you, The Vampire Diaries fanatics!
Hit the comments with your take on the questions!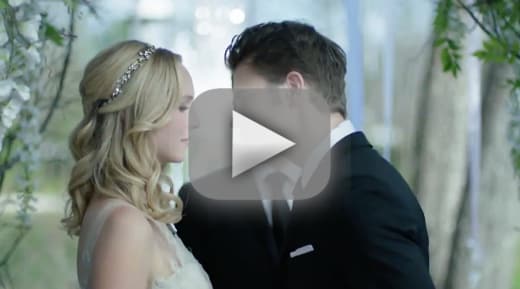 Paul Dailly is the Associate Editor for TV Fanatic. Follow him on Twitter.