13 Reasons Why Review: A Captivating, Provocative Thriller
Paul Dailly at .
With teen dramas disappearing from our TV screens, Netflix has found a hit with 13 Reasons Why. 
This is a teen drama unlike any other: It's smart, witty, heartbreaking and downright shocking.
Let's speak about the way Hannah Baker is narrating the series from beyond from beyond the grave. It works. I was skeptical that it was going to feel like too much of a gimmick, but it compliments the story very well.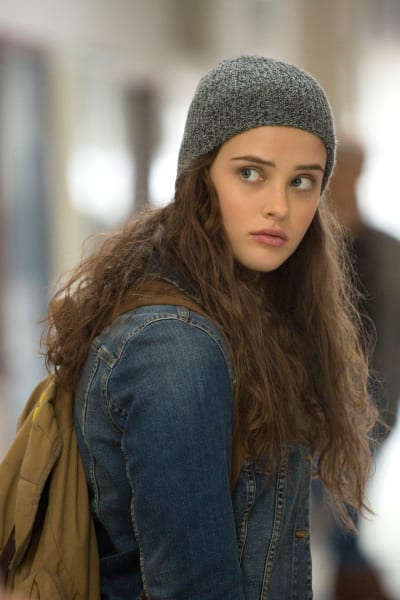 All of the teens that have the pleasure of listening to the tapes were instrumental in Hannah's decision to end her life. 
Through four episodes, I lost count of the multitude of things that were wrong with the way Hannah was treated by her peers. I just wanted someone to reach out to her and let her know that it was all going to be okay.  
I half expected her to hire someone to murder some of the people who wronged her. That's the way other teen dramas would probably go about it. 
Hannah was slut-shamed, fat-shamed and treated like something you would scrape off your shoe. It was tragic. This is a show that should be shown in schools and colleges across the country to show just how bullying can affect one person. 
All Hannah wanted was a friend. Instead, she was treated like crap. Shows like Pretty Little Liars would sensationalize plots like this to the extent that it would feel like they were written purely to shock viewers. 
Being adapted from Jay Asher's 2007 book of the same name, this is an honest series that delves deep into what it's like to be bullied. 
And, if you thought it was all about what happened to Hannah, it's not. Dylan Minnette stars as Clay Jensen, who is caught up in the tapes being passed around. The way they are being passed around could probably be compared to chain letters. 
In the four episodes I screened, I watched him go from this kid with zero problems to an angsty teen, who may or not have an imaginary friend.  
The show excels with the deep character-driven plots, and it gives the actors a lot of thrilling material to work with. Because of the way the series is set up, each tape covers one person who is one reason why Hannah killed herself. 
One tape is covered per episode, which would take us to the Season finale. This does seem like the type of series to wrap up the plot at the end, with enough of the web of deceit left open to continue for further seasons. 
What was interesting for me was that we got to see how the parents are dealing with their children during this tough time.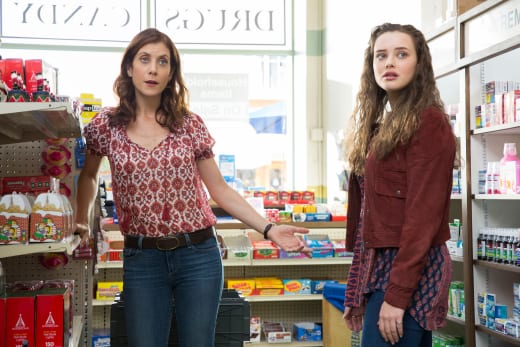 Kate Walsh turned in the performance of her career as Hannah's distraught mother who is desperately searching for clues about why her daughter killed herself. 
If you liked Kate in Grey's Anatomy and Private Practice, you're going to just love her in 13 Reasons Why. As you can probably expect, Hannah's parents want to get to the cause of what went wrong. 
Part of that means turning against the school and filing a lawsuit against it. With the way these kids treat each other under that roof, it's surprising something had not been done about the bullying before now. 
The female bathrooms are a prime example of a school that is not in touch with what is really going on with the students. There were notes all over the cubicles - presumably from other girls.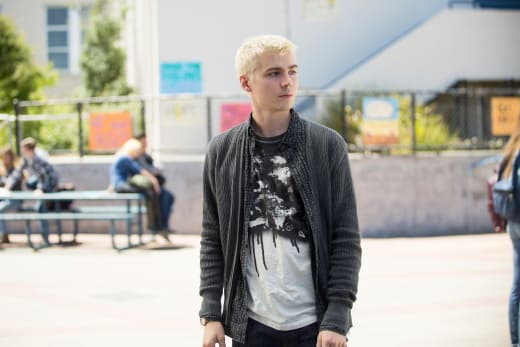 The words were vile, and you'll probably have to look away when you watch. What are these teenagers going through that we don't know about? 
That was one of the more pressing questions for me. I did not trust any of the members of staff, either. It just seemed like they were all hiding something. 
The counselor was the worst. He wanted to come across as this approachable guy who helped everybody out, but I'm not sold on him. He's probably worried about his name being dragged through the mud for not stopping things sooner. 
If you were looking for a thought-provoking series that makes you think about the world we live in today, then 13 Reasons Why should be on your watch list. It's nice to see an adaptation that compliments the source material. 
There's enough on this show that makes it worthwhile to read the book and watch the show without having too much spoiled. 
The series premieres in its entirety on March 31!
Paul Dailly is the Associate Editor for TV Fanatic. Follow him on Twitter.