Arrow Season 5 Episode 18 Review: Disbanded
Paul Dailly at .
Is anyone, like, scared of what Prometheus is going to do next?
On Arrow Season 5 Episode 18, Oliver reeled in Anatoly to murder the villain that's been causing a whole lot of drama for our favorite characters on Arrow Season 5. 
It was one of the more dramatic installments.
Let's talk about that scene with Adrian being outed as Prometheus to the SCPD. It was great. If Chase has taught us anything, it's that he is one smart cookie. 
He probably thought how being arrested would play out in his mind on countless occasions, so he knew it was time to make his getaway. 
With five episodes left this season, there was no way he was just going to roll over and accept defeat. Throwing the pen at once the guards a gruesome, but effective way to get the upper hand. 
The way he dispatched of the two men without a second thought was breathtaking. This is the dude who killed his wife without even thinking about it, so should we really have expected anything less? 
Side note: How very rude of him to want time off to grief the loss of the love of his life. Either way, it was a great way to show us just how menacing the villain could be. 
Driving off with a face soaked in blood past all of the police cars was not the best move. That snicker means he thinks he got away, but the team will find a way of taking him out.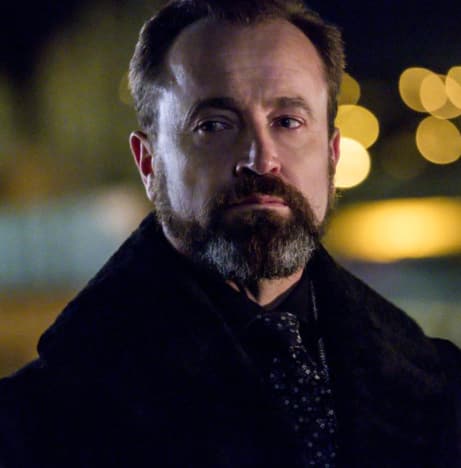 Even though I was ecstatic Oliver reeled in Anatoly to get rid of Chase, I was glad it wound up keeping Oliver from going darker. 
Oliver acted out of desperation. Being locked up by Adrian for six days did a number on him. Oliver was once the go-to place for quotes about how to be a better person, but he was just so deflated. He felt like he was this horrible person. 
He knew he would not have been able to handle anyone else close to him dying, so disbanding the team and having Bratva deal with the mess was the best move ... at least, initially. 
What I liked about this episode was that it showed just how cutthroat Anatoly had become. To an extent, he blamed Oliver for leaving him because there was the risk that he would run Bratva into the ground. 
As Oliver pointed out, Anatoly had changed for the worst, but he was right to call out Oliver. He wanted Oliver to be the one to pull him back from the darkness. 
It was a lofty expectation to have for someone, but Diggle was that person for Oliver just moments earlier. Oliver essentially turning his back on the team was exciting. 
They tried to continue in his absence while foiling every opportunity Anatoly's people had to get their hands on drugs. 
I found it bizarre that Oliver would go as low as hitting Diggle, but I liked the subsequent chat about how Oliver was the one to pull Diggle back from the brink after killing his brother. 
For now, the team is very much back in full swing, with the addition of Felicity, who has a taste for the wild side nowadays. 
It was hilarious when she stabbed the security guard with the syringe. Curtis and Felicity have great comedy timing, so having the pair on the job together reminded me of when they first met. More like this, please. 
The Helix plot was not the most intriguing one when it first kicked off, but something about the timing of this plot makes me think it's going to be an integral part of Arrow Season 6. 
Why introduce this group in the final quarter of the season to have them disappear? Felicity would do better working the whole Overwatch thing from Helix HQ. It's probably safer than the Arrowcave at this stage. 
Did anyone else think the writers were going to be cruel and take Dinah away from us because of Katie Cassidy's return?
It would not have surprised me. I'm excited to find out how Black Siren will fit into the ongoing arc of the series, but I hope she does not become Black Canary.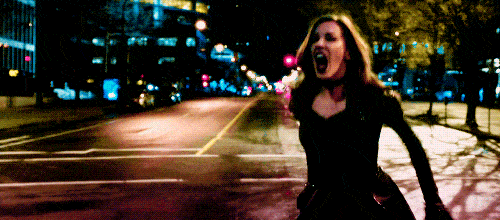 For me, Dinah is doing that job so well that nobody else could replace her. 
"Disbanded" was a cut above Arrow Season 5 Episode 17. We have much to speculate over the next four weeks as the series is now on hiatus. Sigh. 
Remember you can watch Arrow online right here via TV Fanatic. Get caught up now!
Over to you, Arrow Fanatics! What did you think of all the developments? Sound off below!
Note: Arrow Season 5 Episode 19 airs April 26. 
Paul Dailly is the Associate Editor for TV Fanatic. Follow him on Twitter.