Buck and Wanda returned when Booth and Brennan went undercover at a demolition derby on Bones Season 12 Episode 10. 
Our TV Fanatics Ashley Bisette Sumerel and Christine Orlando are joined by Pam, a Bones fan, to debate Buck, Wanda, and Gordon's returns, Zack's future, and the character they will miss the most once the series ends.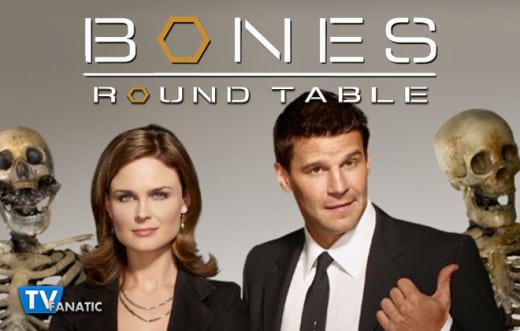 Will Zack be back at The Jeffersonian before Bones Season 12 ends? 
Pam: I am thinking he will be cleared but not working back at the lab. He'd have to go through a lot to be hired back there again if ever.
Ashley: I hope so. I think that would be a really satisfying way to end the series. Well, maybe not even having him return to The Jeffersonian, but just having him get out in general would be worth it. 
Christine: Yeah, I'm curious to see how they're going to wrap that up. I can't imagine he'll be allowed back at the lab because of his history. I'd think that every defense attorney would use it to question his work on a case.
But I certainly hope we see Zack walk free before it's all done.
Was Dr. Gordon Wyatt one of the people you had hoped to see back on Bones?
Pam: Yes, I always wanted him to come back, and much earlier than Season 12.
I wish, like Sully, they had brought them back years ago, but due to the actors' other obligations, we were lucky to see them back at all. Gordon Gordon at least had a better return story than Sully had. 
My regret was his time in town was too short, and he didn't ask Bones and Booth about their marriage and children. I would have liked to see a scene where he followed up on them and Sweets.
Ashley: Yes! I've felt like ever since Sweets died it would make sense for him to come back at some point, so I'm really glad they brought him in for the final season. 
Christine: When I was thinking about which characters I'd wanted back, I had completely forgotten about Gordon, yet the moment he hit the screen, I was thrilled to have him back.
Gordon fit right in, and I loved that we were able to remember a bit of Sweets with his return. 
What did you think of Buck and Wanda's return?
Pam: I felt it was rushed and flat. It was thrown in there and really wasn't even needed to progress the plot.
Ashley: While it wasn't my favorite undercover episode, I still think it was fun. And I nearly died every time Booth said "Wanda" the way he did. It was clear David Boreanaz was having fun playing that character. 
Christine: Although I think that Buck and Wanda are fun, it felt like they brought them back just to bring them back. I wanted more story for them and more fun; instead they just stood around a bunch of old cars, and it was kind of boring. 
Which character will you miss the most once the series is over?
Pam: This is not fair. It is like which child do you love more?
Bones has had such a talented cast and guest stars over 12 seasons. If I have to be backed to the edge of a cliff I would say Bones herself, Dr. Temperance Brennan.
Ashley: Wow, that's a hard question. If I could pick two, I'd, of course, say Booth and Brennan.
But if I'm picking one, I'm really going to miss Booth. His character is always such a nice balance of humor and sincerity, and they've given him a lot of depth over the years. 
Christine: This one is hard! I think my favorite character was always Sweets. I loved the way he related to both Brennan and Booth. I still miss him a lot. 
What was your favorite quote or scene from Bones Season 12 Episode 9?
Pam: Hodgins scene with Cam about the murder victim taking a roll in the hay, and the "hit the hay" conversations. Puns intended.
Ashley: I really enjoyed Brennan realizing how fun the demolition derby was! I knew she'd like it once she gave it a chance.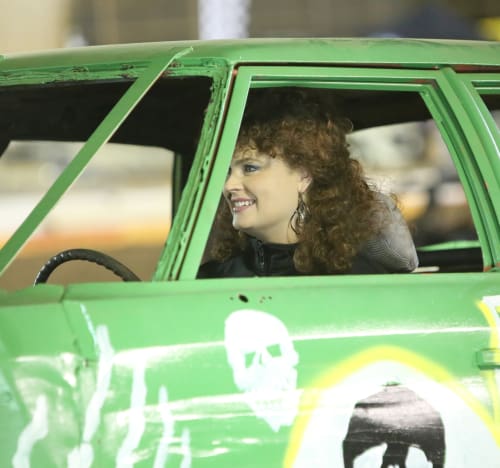 Christine: I loved Gordon's succinct yet unique summary of Gormogon in this Bones quote…
What I have is an inchoate, nebulous, glimmering of a case which involves secret societies, cannibalistic rituals, and a brilliant, young, forensic anthropologist who was coerced into a plot he didn't fully comprehend.

Gordon
Check back next week for our review of Bones Season 12 Episode 10, and you can always watch Bones online here at TV Fanatic. 
C. Orlando is a TV Fanatic Staff Writer. Follow her on Twitter.