It's common knowledge that HBO is one of the best destinations to find quality TV, and the good thing about the network is that they have a knack for bringing their old shows back from the dead at some point. 
They've revived The Comeback, Curb Your Enthusiasm, and even Entourage for a movie. The latest show to return from the dead looks set to be Deadwood. 
Ever since Deadwood went off the air after three seasons in 2006, fans have questioned when the show might make a return, and despite many comments about a revival being in the works, it never comes to fruition. 
However, former stars Kim Dickens and Dayton Callie showed up at San Diego Comic Con to promote AMC's Fear the Walking Dead, and they both had some words to say about a revival to TV Line. 
"They've called for our availability," Dickens revealed. 
Callie echoed that sentiment, saying: "Mine, too!"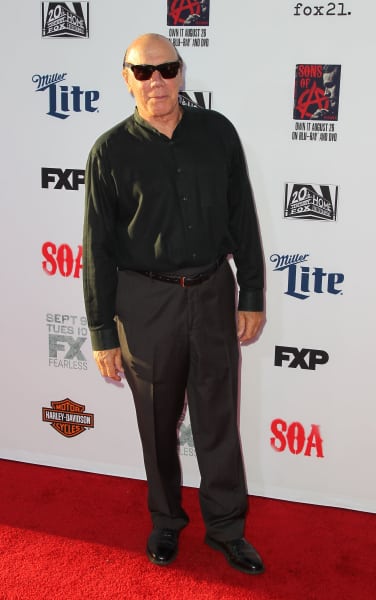 That's got to be good news. If the stars are being approached about their availability, then the next stage would be to get the thing on the road and into production. 
TV Line also broke the news a few months back that creator, David Milch had handed HBO over a script for a two-hour movie. 
So, all signs are pointing to a revival, but there's no official confirmation whether it will go beyond the two-hour extravaganza.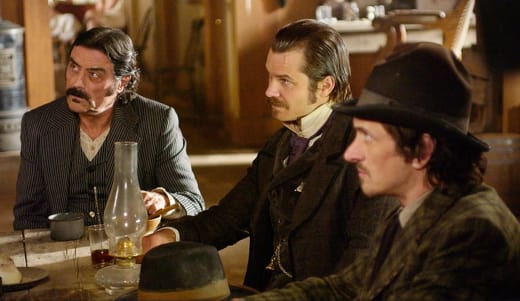 There have been conflicting reports ever since the series went off the air about whether the show would return, but something tells us this is the start of something good for the fans. 
The original series boasted a huge cast that included the likes of Timothy Olyphant, Ian McShane, Molly Parker, Anna Gunn and even Sarah Paulson. 
It's possible the cast will be much smaller if it's a two-hour series finale that is commissioned by the network.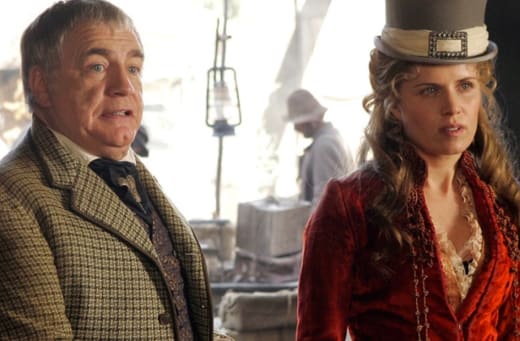 Over to you, Deadwood Fanatics. What do you think of this news?
Are you on board?
Hit the comments below!
Paul Dailly is a staff writer for TV Fanatic. Follow him on Twitter.